Table of Contents
You may be one of millions who, at some point or other, fell into the dark void of counting calories. Although calories do count, the best way to lose weight is to eat smart. This means focusing on foods that directly or indirectly help you burn fat. The best foods to increase fat burning are protein, healthy fats, fiber, nutritionally dense foods, and foods that boost metabolism. We take you through 30 of the best fat burning foods supported by clinical research. Make sure to include these foods in your weight-loss meal plans and enjoy eating smart to lose weight.
What are the best fat-burning foods?
The best foods for losing weight are not too difficult to recognize.
Eating foods that are nutritionally dense means you get more for less. Foods that improve satiety, or keep you feeling full longer, mean less cravings and fewer calories eaten overall. Lastly, there are also foods that can increase metabolism.
Protein-rich foods
Protein-rich foods are satiating. Protein is also a net calorie deficit food meaning it burns more calories than it contains. This improves metabolism and potential weight loss.
Protein comes in different subclasses animal-based proteins, plant-based proteins, and processed proteins such as whey and casein powders. These have all been found to improve body composition and general well-being (1, 2, 3, 4).
Furthermore, protein-rich foods along with a well-planned exercise routine, can help build lean muscle mass and lose weight faster (5, 6).
Examples of protein-rich foods to include in your diet are legumes, beans, lean meats, eggs, fatty fish, broccoli, cauliflower, artichokes, and spirulina.
Fiber-rich foods
High-fiber foods have a similar satiety effect as protein. High-fiber foods have been noted to help lower obesity levels in many cohort studies (7, 8).
Dietary fiber can be of two types – soluble and insoluble fiber. Soluble fiber is particularly effective in reducing low-density lipoprotein (bad cholesterol) and ultimately regulates blood sugar. Insoluble fiber helps to control appetite and nurtures gut microbes (9).
Examples of high-fiber foods include whole grains, apples, strawberries, avocados, quinoa, chickpeas, oats, and almonds.
Nutrient-dense foods
Nutrient-dense foods refer to foods high in essential minerals and vitamins; meanwhile, they may also contain protein, fats, and complex carbohydrates. Magnesium, calcium, iron, and B vitamins are particularly valuable for weight loss as they can boost metabolic rates (11, 12, 13).
Other key micronutrients are calcium and vitamin D. Research studies have shown that obese individuals taking calcium and Vitamin D supplements lose a significant amount of belly fat (10, 14, 15).
Conversely, deficiencies of magnesium, zinc, and some other vitamins and minerals have been implicated in cases of weight gain and obesity (16, 17, 18, 19). This means that a balanced diet is essential for successful weight loss.
Apart from getting regular exposure to the midday sun, you can get digestible vitamin D from foods like salmon, tuna, egg yolk, and full-fat Greek yogurt.
Caffeine
Caffeine has the effect of increasing metabolism and accelerating fat burning—usually through caffeinated drinks, but it's also found in some foods (20).
Coffee is a major source of caffeine, and having 3-4 cups daily may significantly help burn fat (21). Other consumables with caffeine include black tea, green tea, caffeinated chewing gum, chocolate, and ginseng.
On the downside, excess caffeine can cause anxiety and affect sleeping patterns (22). However, combining caffeine with exercise is an excellent fat-burning combo (23).
Best beverages to burn fat
1. Green tea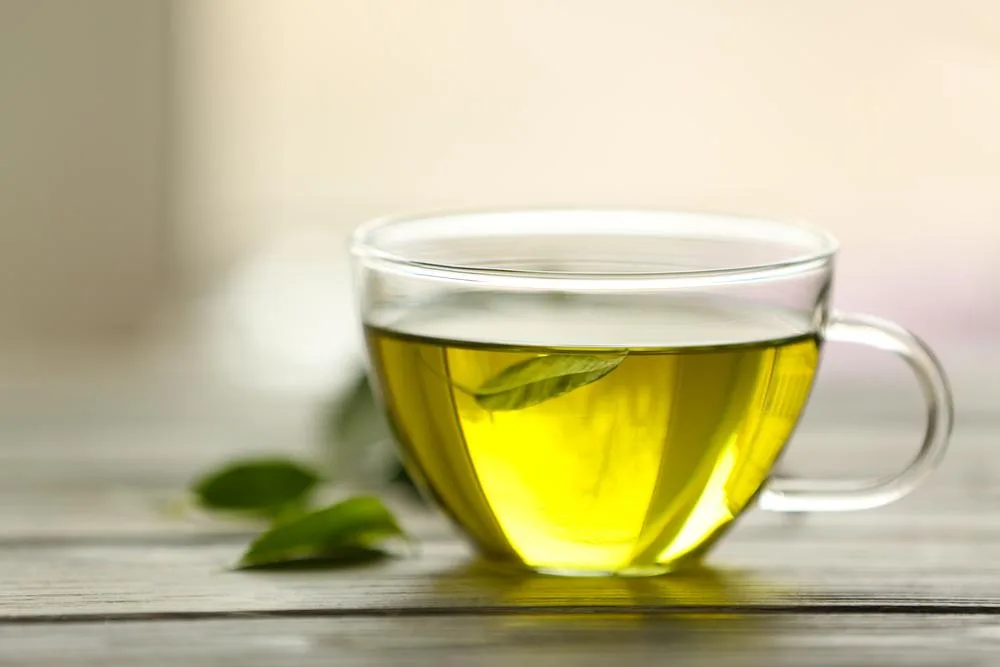 Not surprisingly, with its caffeine content, green tea is also a touted fat-burner. More specifically, epigallocatechin gallate, a green tea antioxidant, is an active fat-burning compound (24, 25, 26).
What's more, green tea catechins may also reduce the risk of cardiovascular disease (27). If you drink 2–3 cups of green tea before exercising, this may help lose abdominal fat in overweight adults (28, 29).
2. Coffee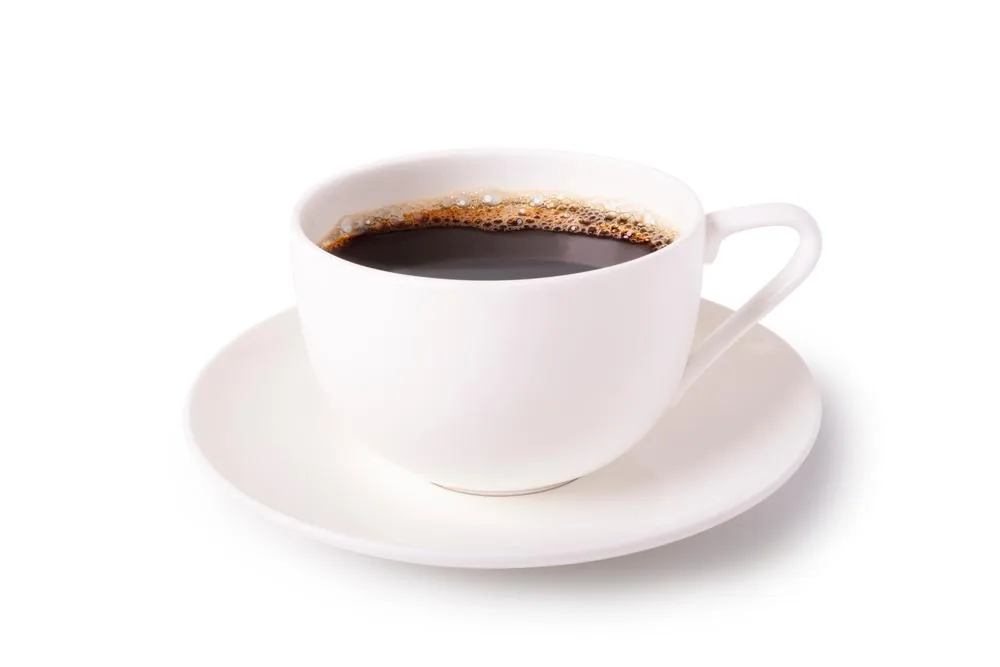 The combined effect of caffeine and chlorogenic acid in coffee makes it a worthy fat burner (30, 31). The stimulating impact of caffeine on the nervous system causes fat cells to trigger oxidation (32).
Additionally, coffee can promote healthy metabolism, especially in obese people, and it can enhance exercise performance (33, 34). Consuming around 4 cups of coffee per day may help burn fat (35).
3. Water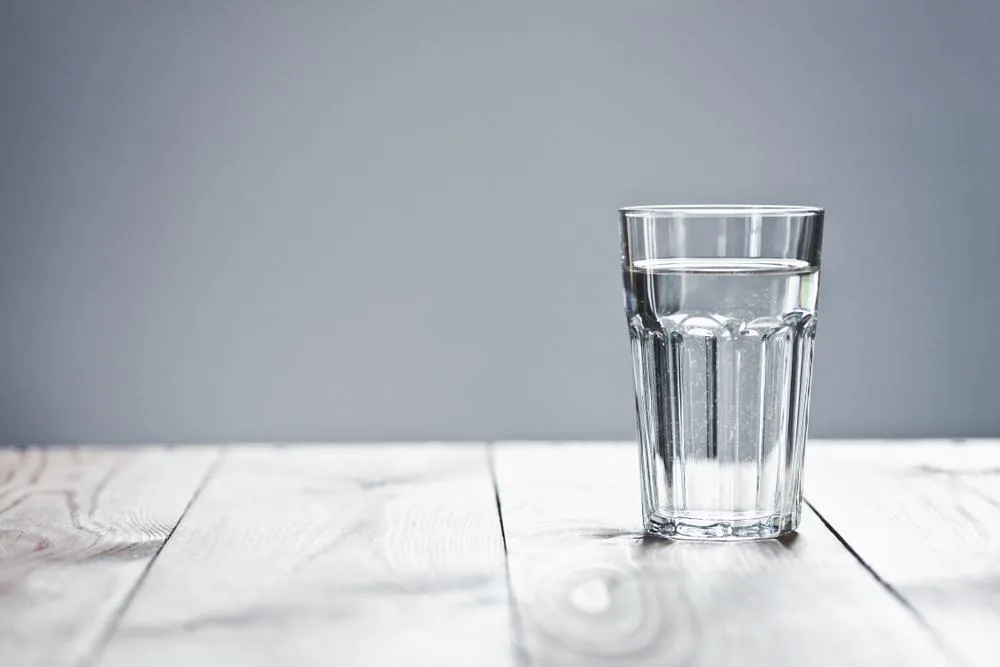 Water is vital for the body's hydrolytic process, which acts on fats to break them down into glycerol and fatty acids (36, 37).
Drinking one or two glasses of water before meals aids in reducing appetite and body mass (38, 39). One to three liters of water per day is ideal for promoting weight loss.
4. Apple cider vinegar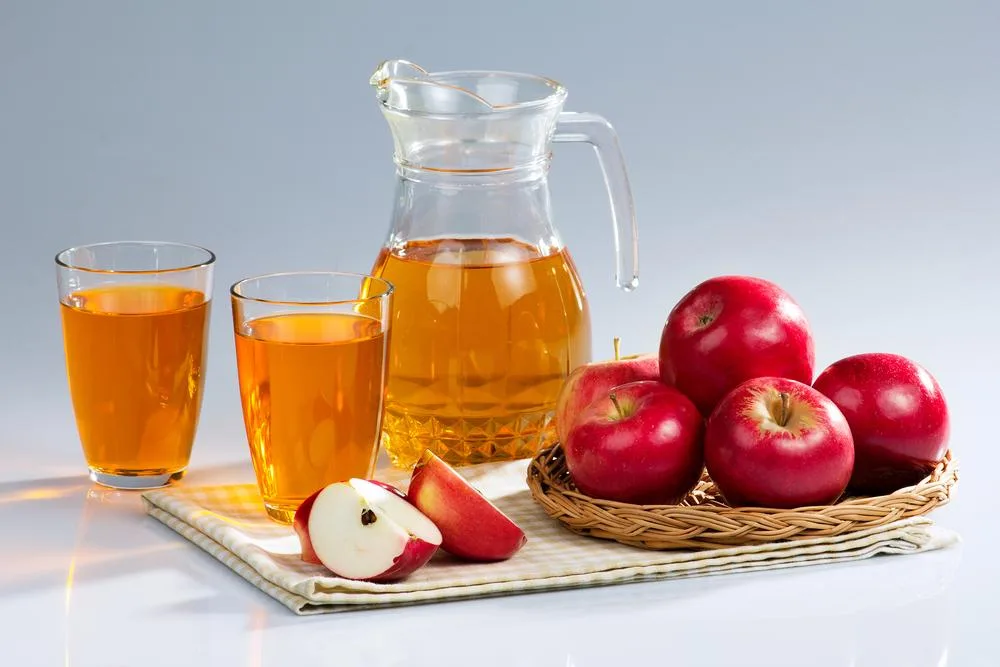 Apple cider vinegar may boost satiety and reduce blood sugar (40, 41). The fat-burning properties of this fermented juice and its acetic acid are well-documented (42, 43, 44).
It's important to add that apple cider vinegar should be consumed in minimal amounts, as excessive intake can lead to digestive or eating complications (45, 46).
Around one to two teaspoons daily should suffice. You can mix apple cider vinegar into a glass of water or use it in salad dressings.
Best fats and proteins for weight loss
5. Salmon and fatty fish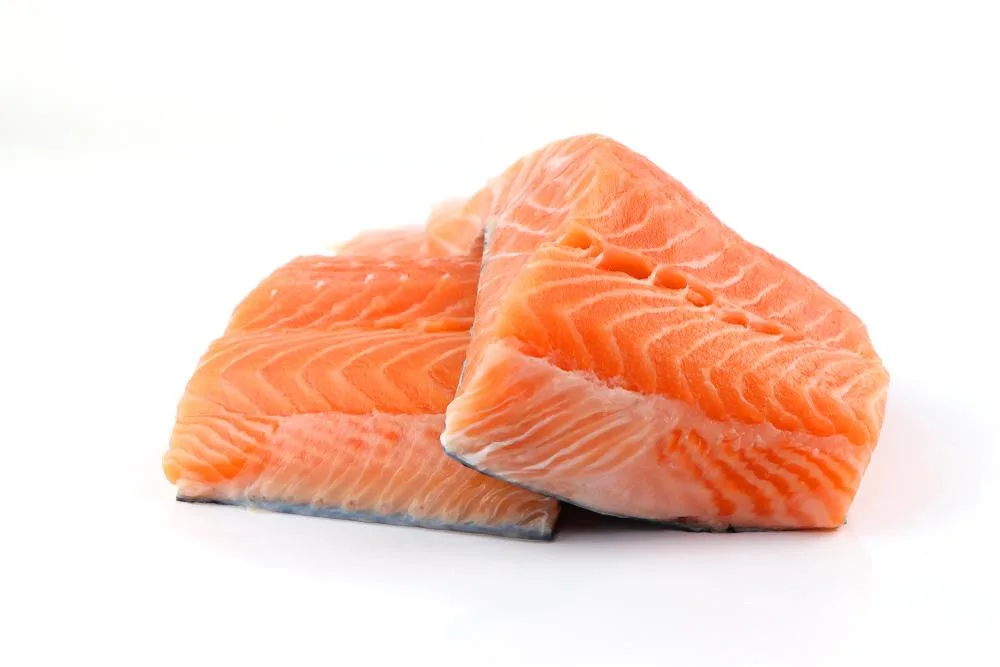 Salmon and other fatty fish like tuna, sardines, and herring are all rich in omega-3 fatty acids, which promote cardiovascular health. They also support mental and cognitive ability (47, 48, 49, 50).
Omega-3 fatty acids help burn fat by reducing levels of stress hormones (51). Plus, salmon and other fatty fish are excellent sources of protein and will help you stay full for longer.
6. Grass-fed beef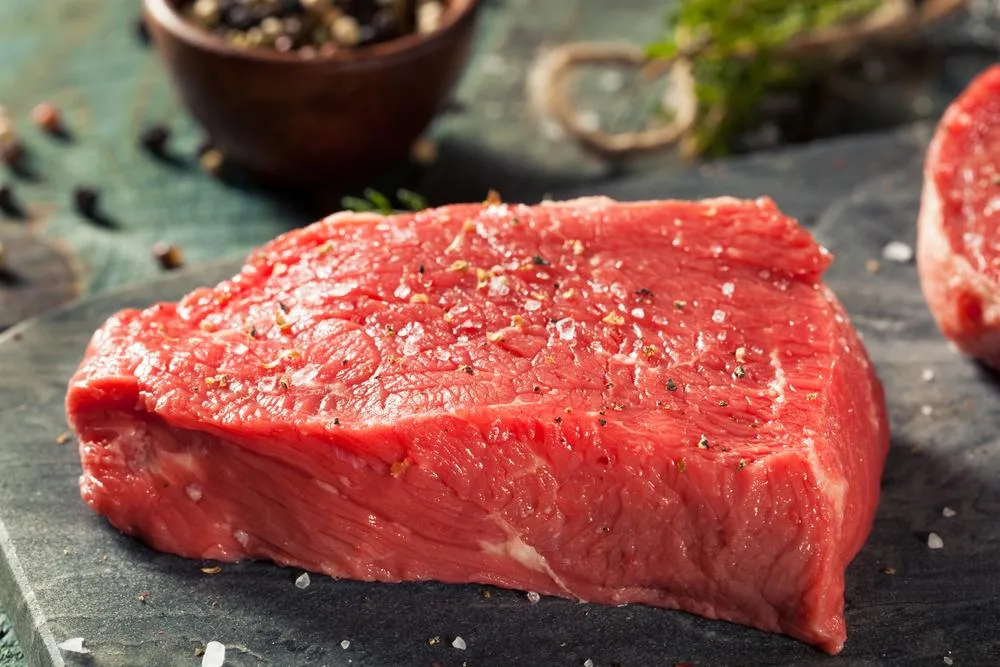 Grass-fed beef has nutritional compounds that may accelerate fat burning. One of these is linoleic acid, which helps increase metabolism (52). Grass-fed beef is also richer in antioxidants, vitamins, and minerals than non-grass-fed alternatives. These may have more chances to help fight inflammation and build lean muscle mass (53).
7. Chicken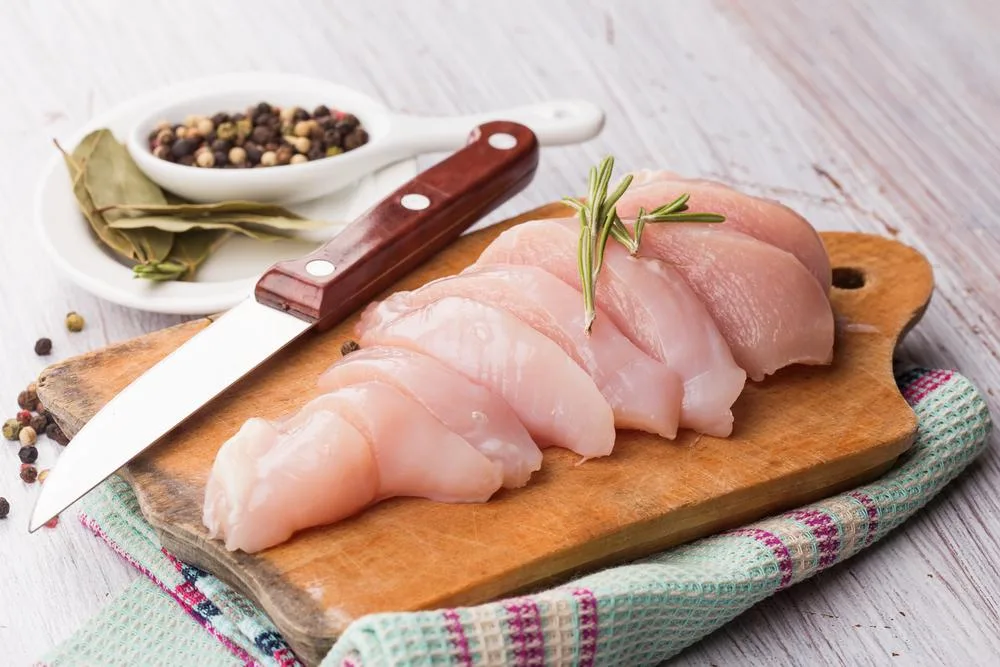 Chicken, especially chicken breast, is an ideal lean protein that can help keep your appetite in check. In a nutritional intervention study, participants ate four 200 g portions of selenium-rich chicken over 10 weeks as part of a controlled diet. The result was significant weight loss (54).
Cooking methods are also important. It's best to go for grilled or boiled chicken rather than fried chicken which has more calories. If you crave fried chicken, try an air fryer, and you can even spray on a little olive oil.
8. Eggs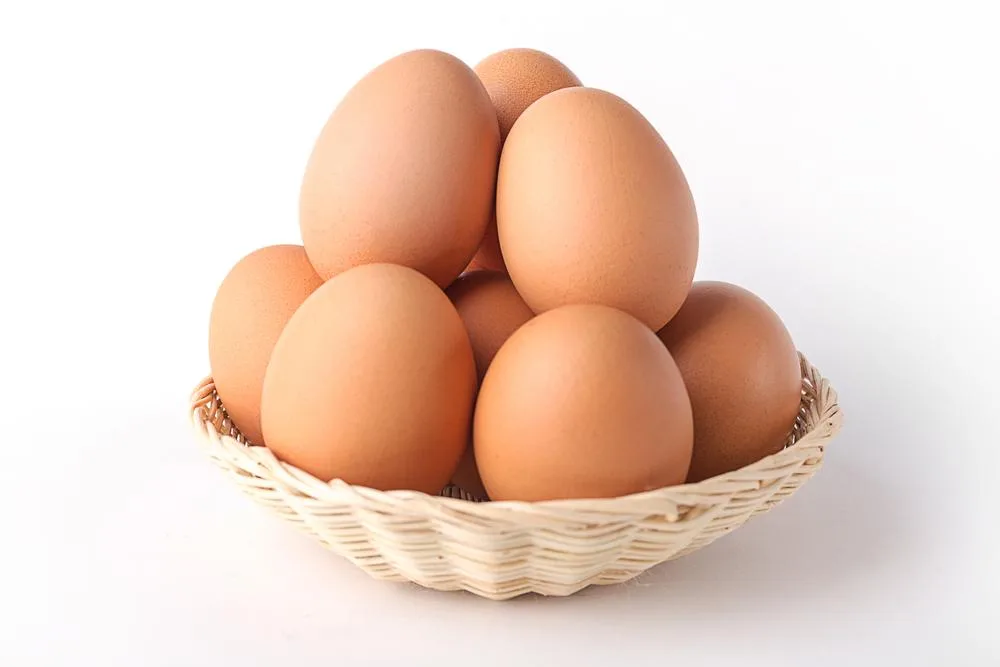 The satiety or appetite-reducing benefits of eggs are well worth noting (55).
One study reported significant fat burning for people who ate eggs and bagels for breakfast (56). The study actually showed that those who ate eggs lost 16% more fat than the control group, who ate only bagels (56).
Like beef, eggs contain conjugated linoleic acid, which can contribute to fat oxidation (57, 58, 59). Taking a cue from the study, healthy adults eating three eggs per day could help lose weight, especially belly fat.
9. Beans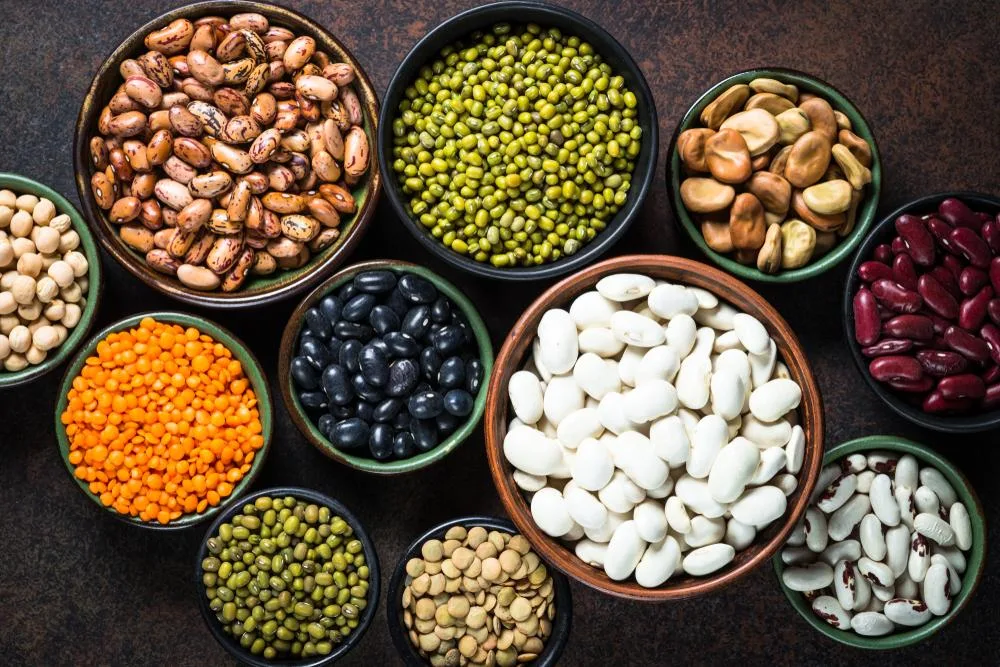 Beans take the top spot for plant-based fat-burning foods. Along with protein, beans have a substantial amount of fiber, antioxidants, and micronutrients that can aid overall metabolic health (60).
A study published in Nutrients incorporating legumes such as lentils, beans, dry peas, and chickpeas into one's diet may help maintain a leaner waist and lower BMI compared to those who do not consume legumes (61). It's best to avoid canned or processed beans if they have additional salt or sugar content.
10. Nuts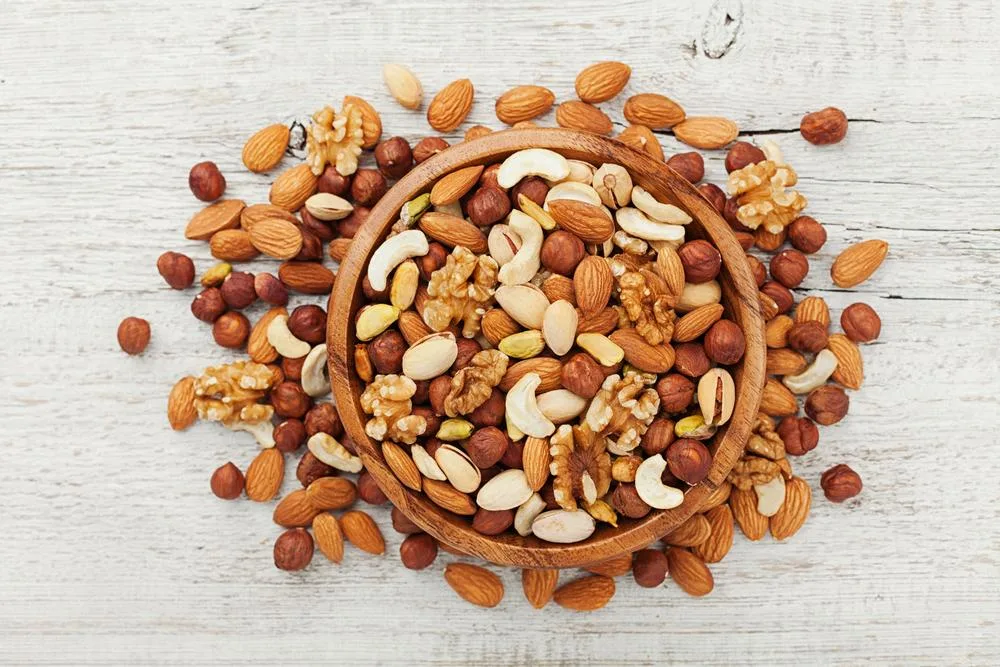 Nuts are usually included in a weight-loss diet because they keep you feeling full (62, 63). Almonds, walnuts, Brazil nuts, and pistachios are some of the 'standout' nuts you can't afford to wave aside for burning fat.
Almonds and Brazil nuts contain L-arginine, an amino acid that contributes to fat loss. Walnuts are rich in omega-3 fatty acids.
Most nuts have monounsaturated fatty acids (MUFAs), which are beneficial for weight loss, reduction of inflammation, cancer risk, and heart disease (64, 65, 66, 67, 68).
11. Whey protein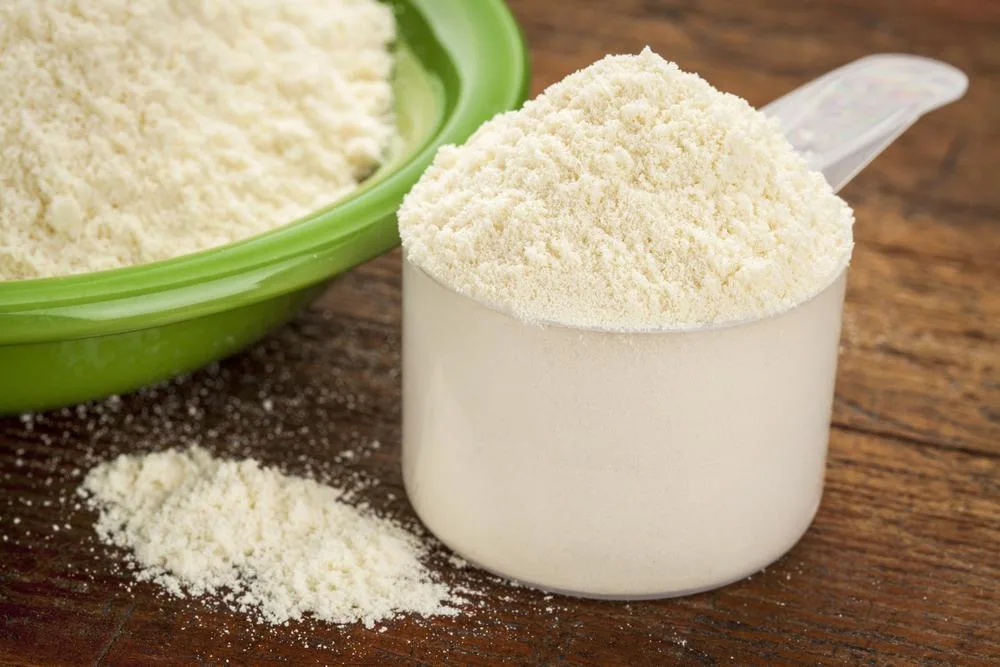 Like most protein-rich foods, whey protein promotes satiety which helps you to eat less. Moreover, whey protein helps burn fat and develop lean muscle mass when taken in combination with exercise, especially resistance training (69).
There are many whey proteins and brands to choose from. Unflavored varieties are usually best since they have no added sugar or artificial sweeteners. You can, of course, add whey protein powder to smoothies, but overnight oats and whey protein balls are great options too.
12. Greek yogurt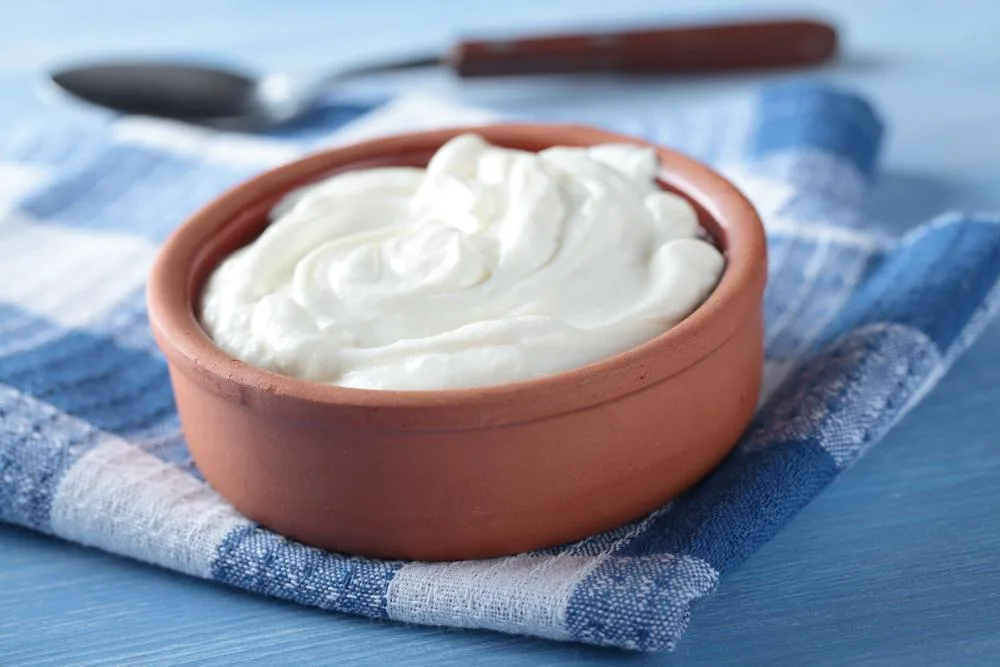 Full-fat Greek yogurt is rich in protein, calcium, and other nutrients. Its combination of fat and protein is an ideal partnership for a weight-loss exercise routine (70).
Daily yogurt is correlated with satiating and may help with weight control (71).
Furthermore, yogurt especially full-fat Greek yogurt, improves gut health. It also promotes cardiovascular health and better immunity (72, 73).
Yogurt is easy to combine with berries, chia seeds, or fresh fruit for a healthy breakfast or power snack. You can also drop a dollop into a smoothie, make a yogurt-based salad dressing or a dipping sauce, or mix it into soups and curries.
Two best oils to burn fat
13. Olive oil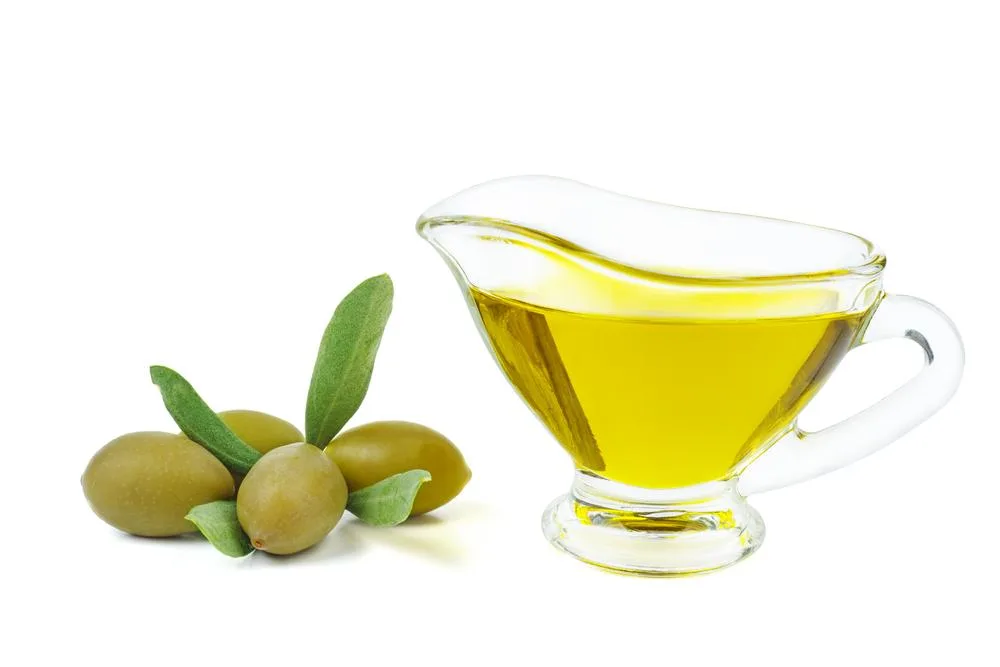 Olive oil has a substantial amount of monounsaturated fats. Extra virgin olive oil is also high in oleocanthal—a key fat-burning compound (74).
A 2017 study showed that a diet rich in olive oil increased fat oxidation as adiponectin levels rose. In addition to this, olive oil has anti-cancer properties and improves cardiovascular health (75, 76). To lose belly fat, three to four tablespoons daily is a good amount.
14. Coconut oil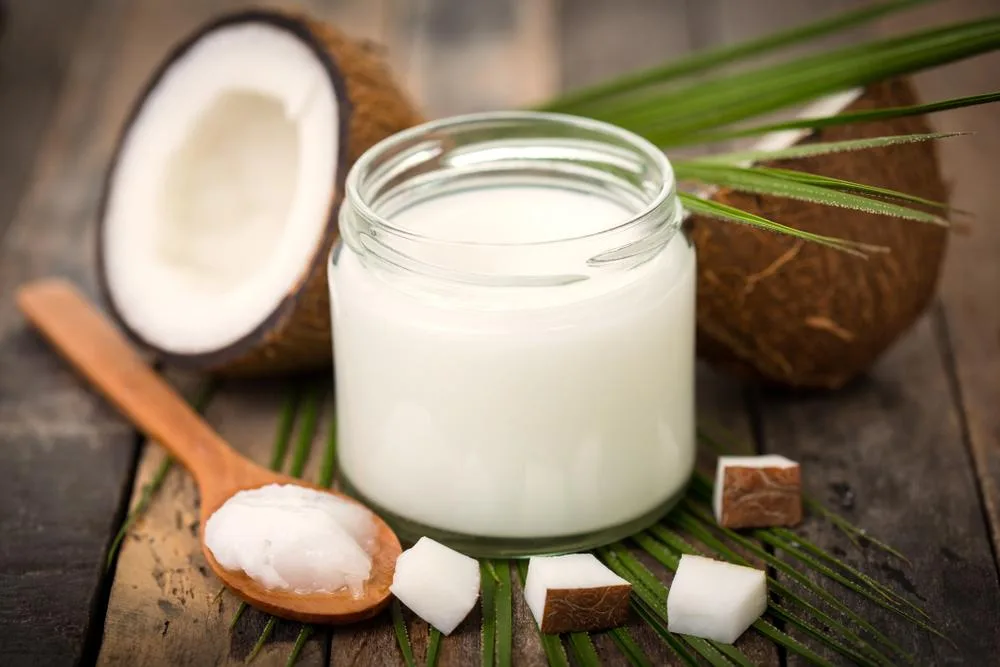 Coconut oil's fat-burning properties come from its medium-chain triglyceride (MCT) fatty acids. These fats are notable for providing energy to power the body's metabolism (77). 
In one study, coconut oil helped to decrease abdominal obesity in women considerably. The identical control diet used soy oil, and both groups walked for 50 minutes daily(78).
In another study, overweight individuals experienced significant fat oxidation and reduced weight after taking 18–24 g of coconut oil daily over 16 weeks (79).
Best fiber-rich foods
15. Oatmeal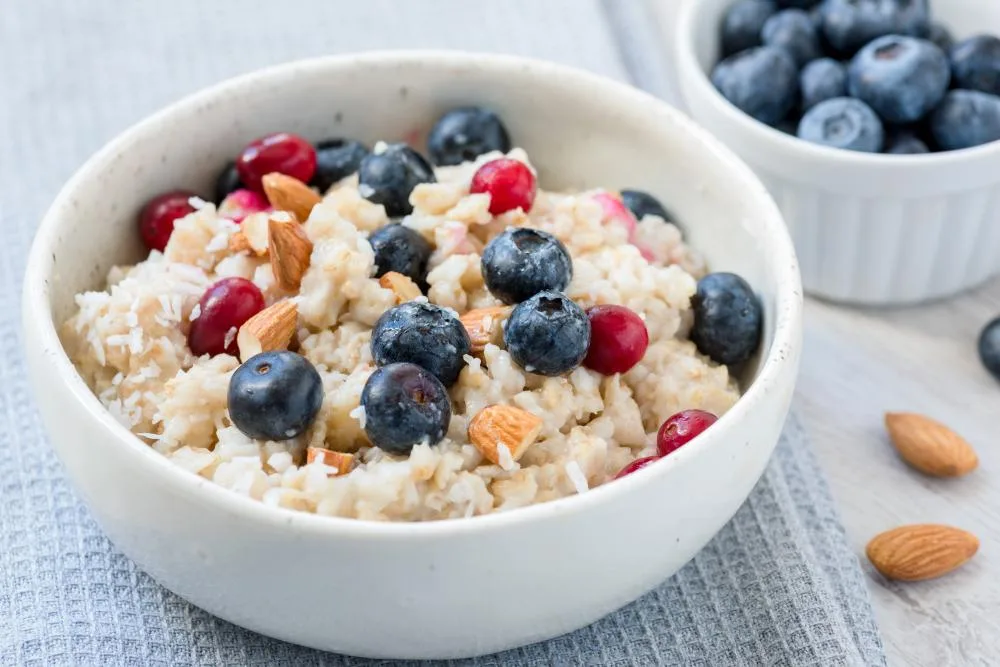 Oatmeal keeps hunger pangs at bay while boosting metabolic rates (80). The soluble and insoluble dietary fibers it contains are both key factors (81).
Oatmeal has been found to markedly reduce the level of low-density cholesterol and triglycerides while also improving cardiovascular health (82).
This explains why it is nearly impossible to leave out oatmeal from a list of notable fat-burning foods. A regular bowl of oatmeal with some nuts or chia seeds for breakfast is a must—or try some overnight oats pumped up with whey protein.
16. Whole grains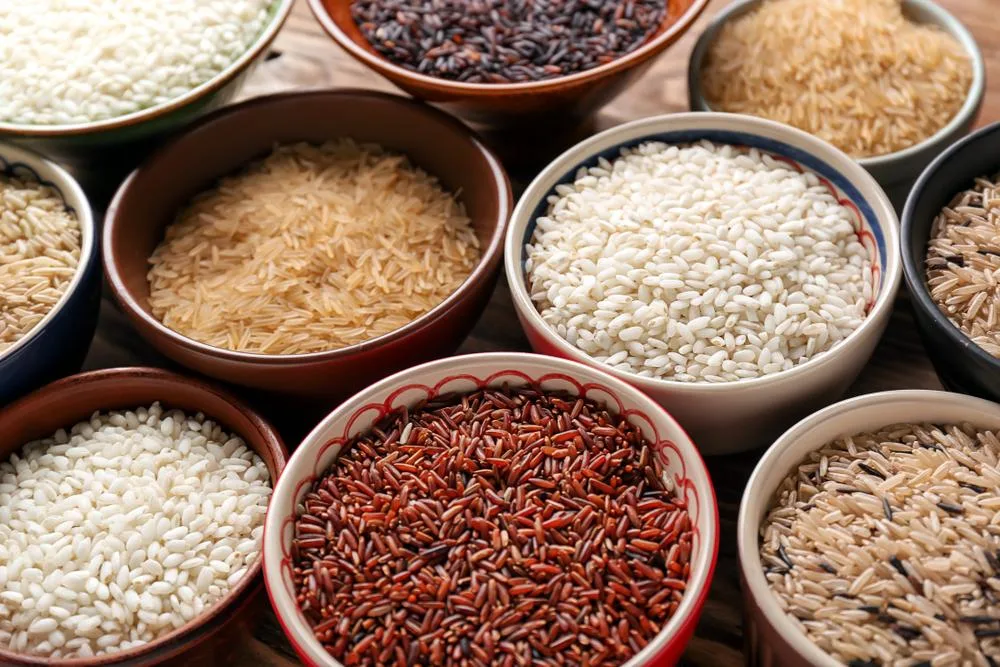 Whole grains are high in fiber, meaning they will keep you feeling full for longer (83). Whole grains also contribute to increased metabolism and decreased blood sugar levels. Whole grains have been found to reduce fat considerably more than refined grains (84, 85).
Quinoa, bulgur, brown rice, millet, buckwheat, farro, and teff rank among the most nutritious whole foods you should have in your pantry.
17. Black rice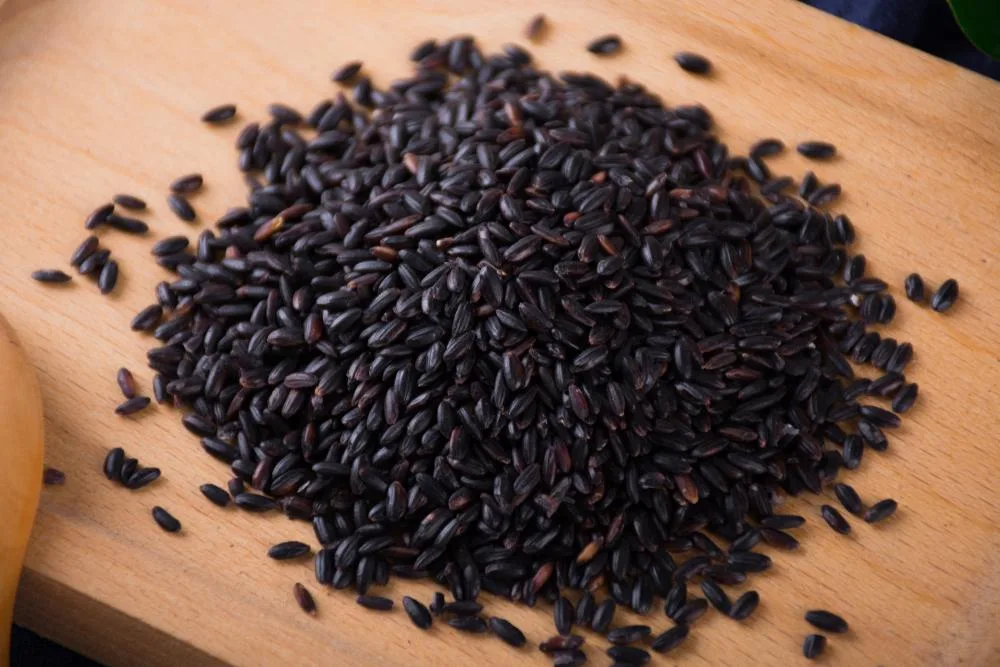 Among rice varieties, black rice may be extremely beneficial in terms of fat oxidation and weight loss. It is particularly high in protein, fiber, antioxidants, and other nutrients. The anthocyanins in black rice promote heart health while having anti-cancer and anti-obesity properties (86, 87, 88).
18. Boiled potatoes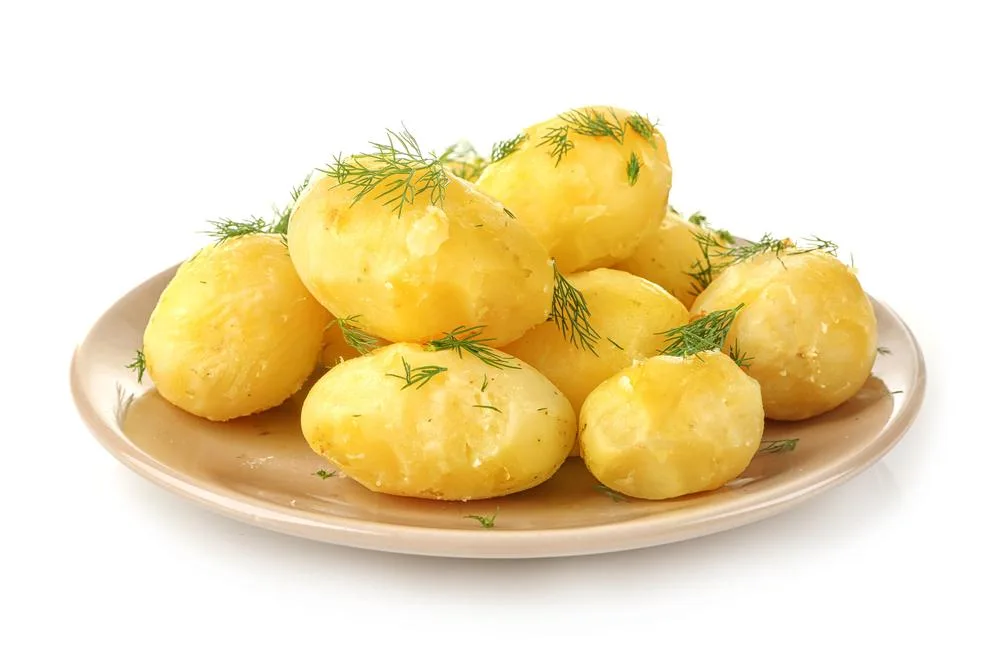 Boiled potatoes are a fantastic addition to a weight-loss diet. Boiling may not sound that exciting, but the process leads to the formation of resistant starch (89, 90, 91).
Resistant starch may boost fat oxidation and result in better body composition (92, 93). Boiled, diced, and mashed potatoes can be used for many preparations, including handy potato salad. Eating boiled potatoes without butter two to three times per week is recommended.
Nutrient-dense fat-burning foods
19. Broccoli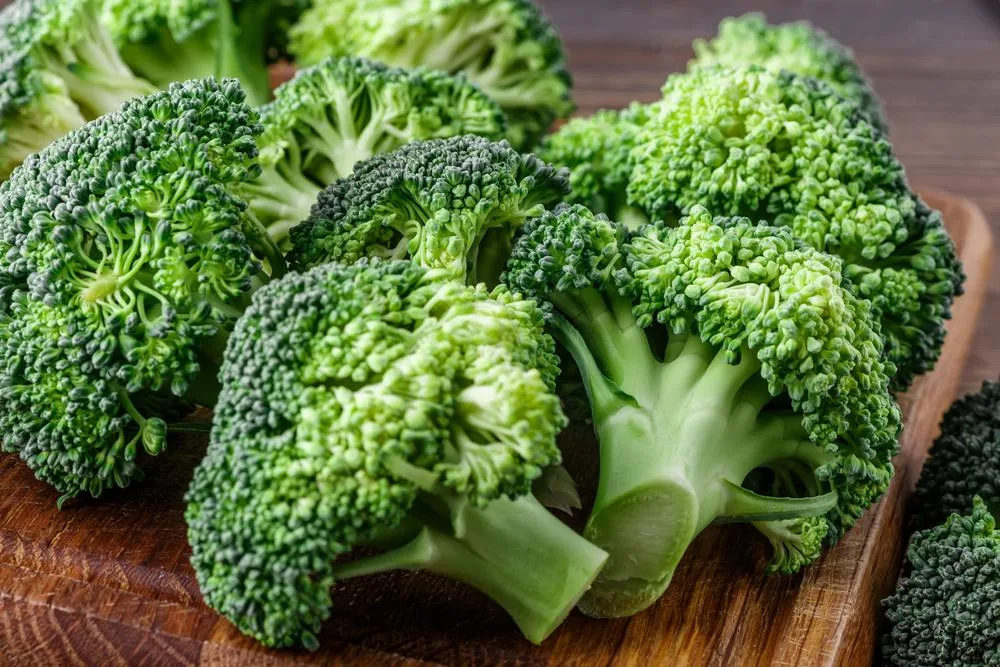 Broccoli belongs to a group of cruciferous veggies revered for enhancing body composition. Their abundant nutrients improve immune health and reduce heart disease and cancer risks.
In particular, they contain a group of compounds called isothiocyanate which boosts leptin—an appetite-suppressing hormone (94). In other words, broccoli may have less calorie surge.
Other cruciferous vegetables are kale, cauliflower, cabbage and arugula.
20. Mushrooms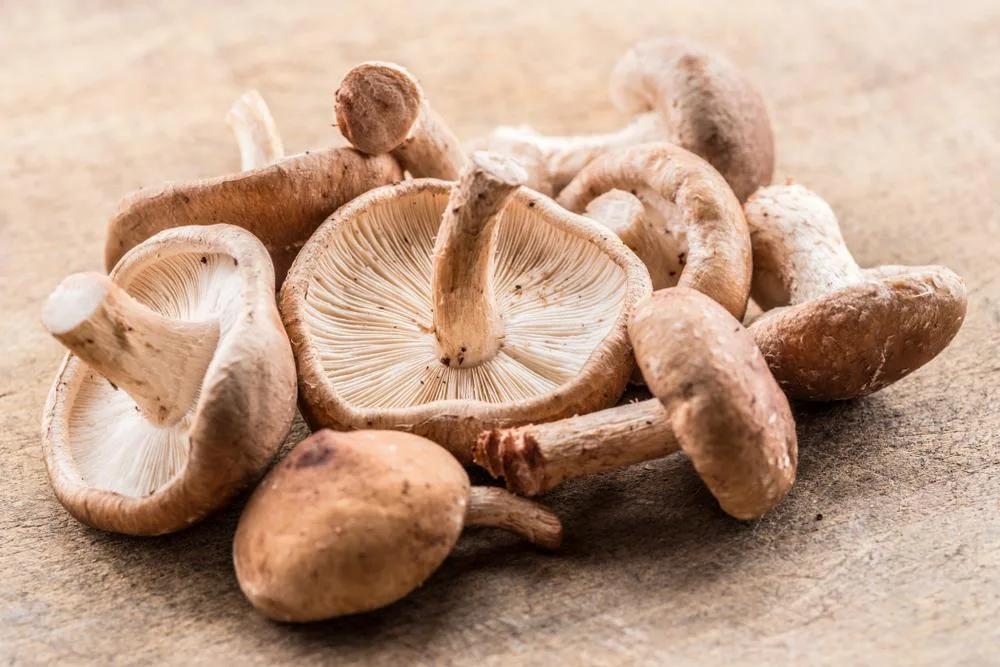 Mushrooms are a rich source of vitamin D. Some studies show that vitamin D deficiency can contribute to abdominal obesity (95). Mushrooms also have a good amount of protein—especially good for a plant-based diet (96). You can replace part protein of red meat with mushrooms or use mushrooms in an omelet.
21. Avocado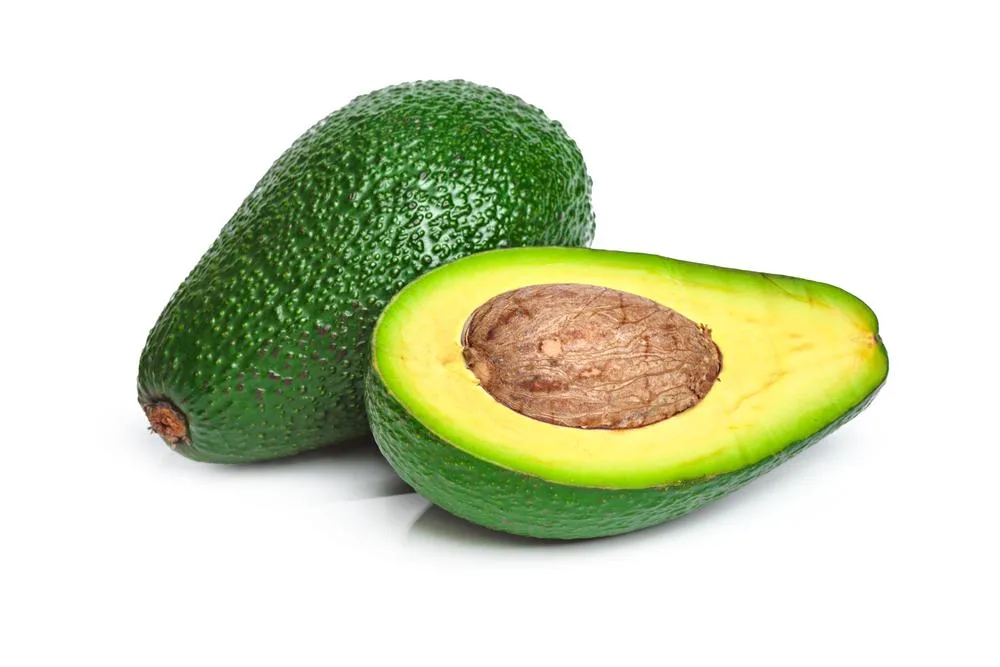 Avocado is a favorite diet food because of its high fiber content. Avocados are also high in monounsaturated fats and vitamin B6 which add to the fruit's fat-burning ability (97, 98, 99).
In a 2021 study, overweight individuals who ate one avocado daily for 12 weeks saw their adipose visceral tissue decrease markedly.
22. Celery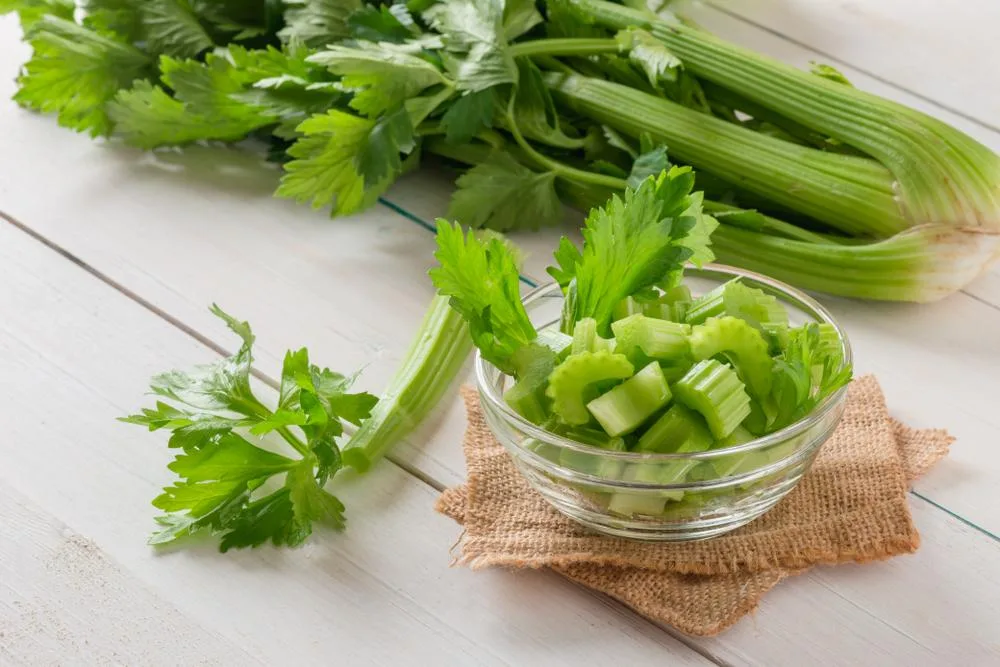 Celery is a good choice for a weight-loss vegetable. Each stalk has numerous nutrients such as phosphorus, zinc, manganese, calcium, potassium, vitamins B6 and C, as well as antioxidants (100).
Celery is also a low-calorie vegetable with high fiber and water content. It's best not to consume in excess, especially when juicing, as this might lead to potassium buildup. Around five stalks are sufficient.
23. Chia seeds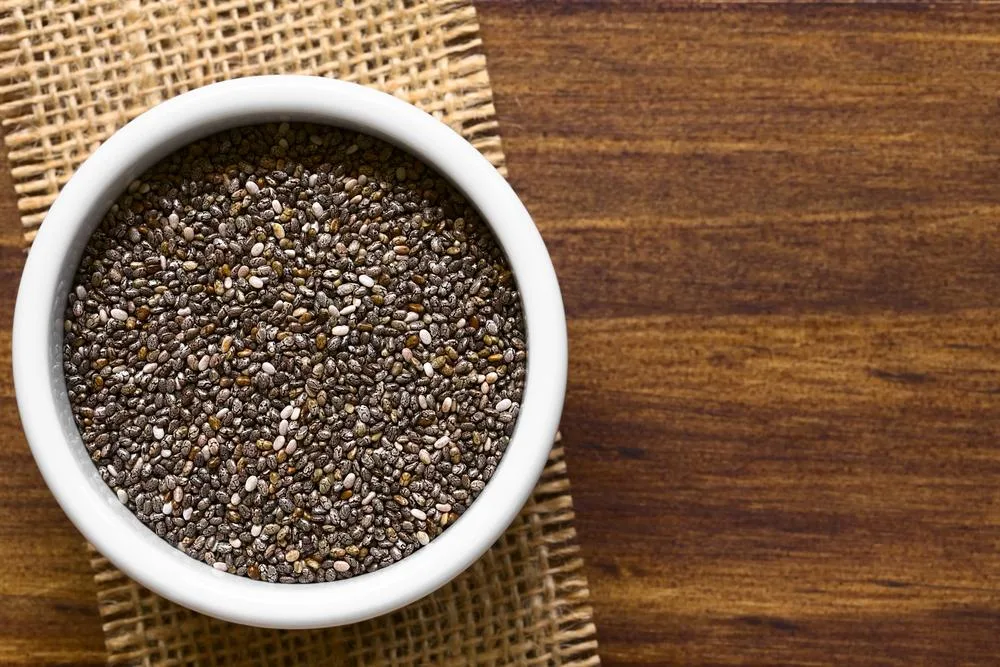 Chia seeds have a good mix of protein, fiber, antioxidants, and omega-3 fatty acids (101). This is why they are usually part of a healthy weight diet.
Consuming 35 g of chia flour daily for 12 weeks helped obese individuals lose significant body mass and improve waist circumference (102).
Chia seeds can help reduce triglyceride levels while increasing high-density lipoprotein (good cholesterol) levels in the body system (103).
Chia seeds can be added to yogurt, salad, smoothies, soups, and oatmeal. It's advised, however, to soak chia seeds in water for a couple of hours. One or two tablespoons daily are enough.
24. Spirulina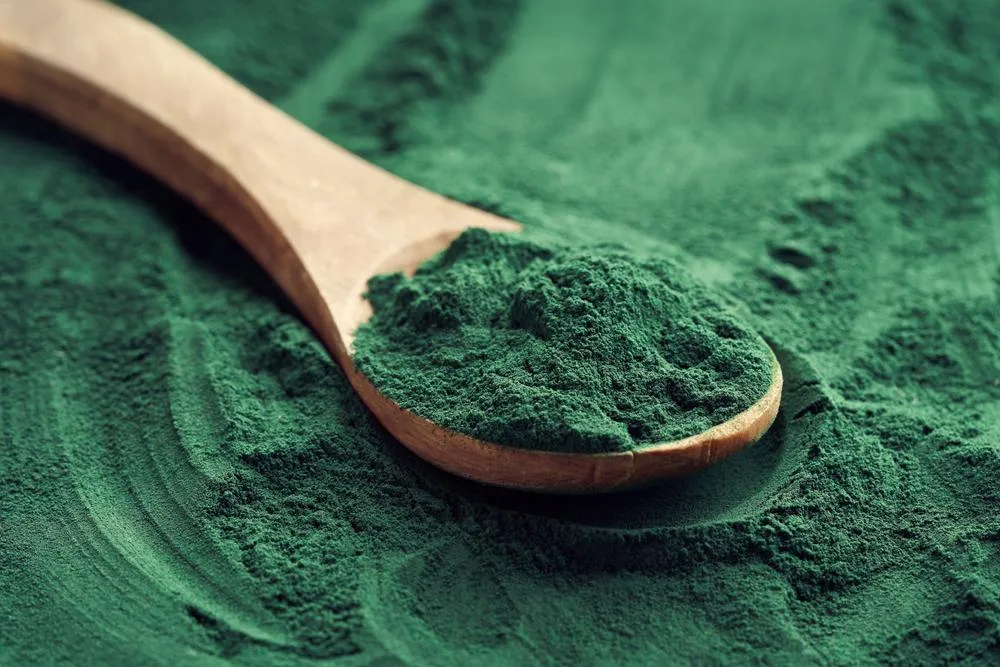 Spirulina is a free-floating filamentous microalgae—certified safe for human consumption. It's rich in protein and other nutrients, ideal for a health-centered diet and losing weight (104, 105).
It has great potential for reducing blood sugar levels, enhancing fat mobilization, and speeding up weight loss (106, 107). Overweight individuals in a study showed significant improvements in blood pressure after taking just 2 g of spirulina every day for three months (108).
Best spices to burn fat
25. Chili peppers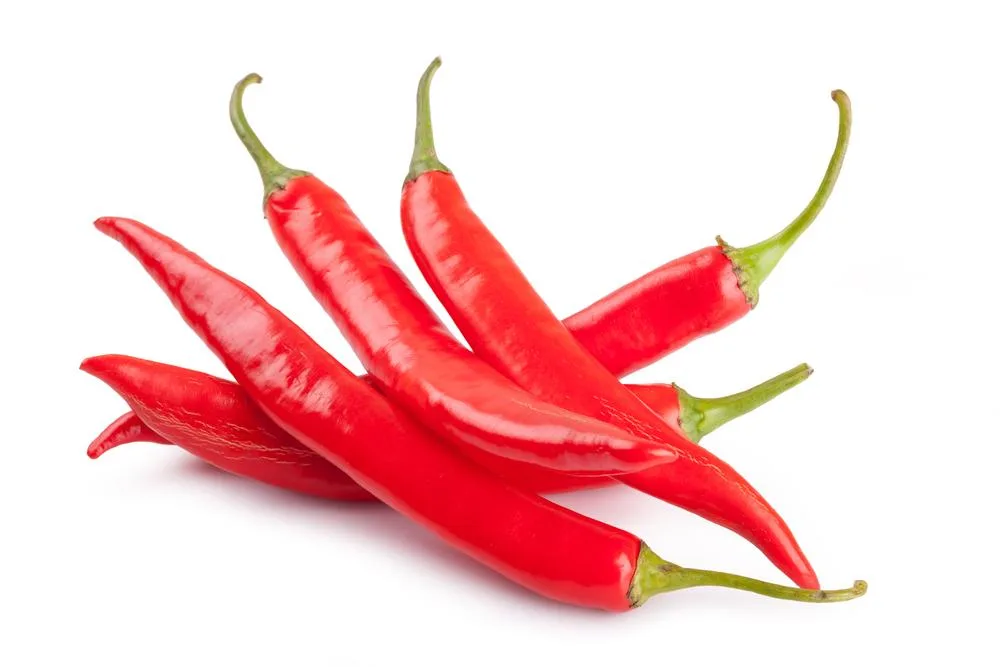 Chili peppers are an excellent spice to include in meals to help you burn fat. They go well in a protein-rich bean curry, or they can pep up a stir fry done in olive oil. The key ingredient responsible for fat-burning and reduced appetite is capsaicin (109, 110).
26. Ginger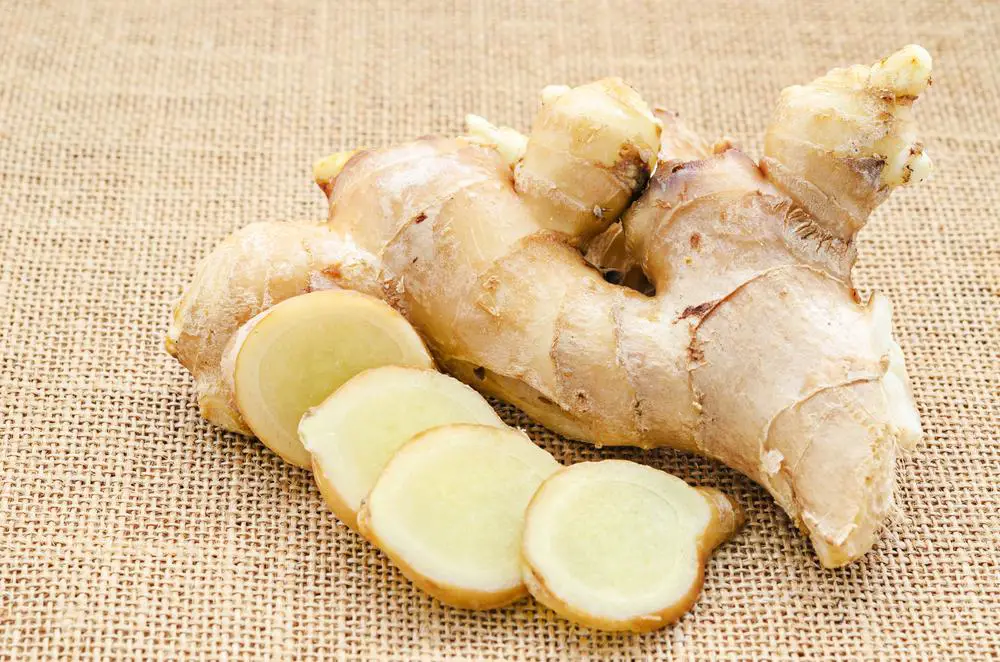 Ginger is a wonderful spice and a potent fat burner due to its phytochemicals. Of particular importance to fat-burning are the phytochemicals shogaols and zingerone (111, 112).
Moreover, ginger positively impacts appetite and fat loss as metabolic rates increase (113, 114). Ginger can be used in everyday cooking, as a juicing ingredient, or for making ginger tea.
27. Cinnamon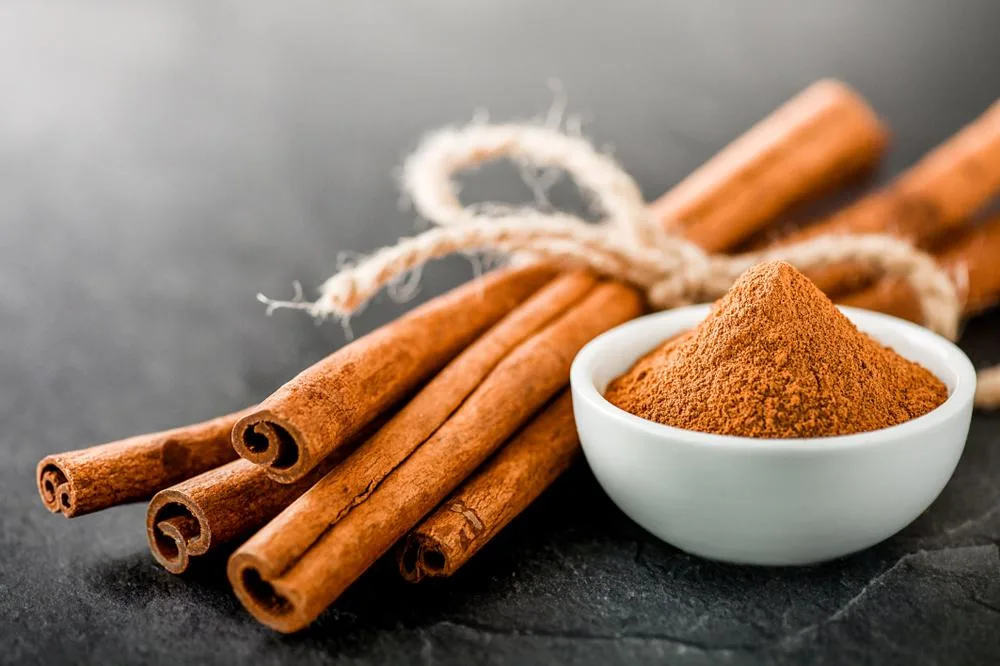 Cinnamon is especially good for getting rid of belly fat. The active compound is cinnamaldehyde, and cinnamon is really effective in reducing fat storage in the body (115, 116). In one study, just 3 g of cinnamon daily over 16 weeks resulted in better abdominal fat, blood pressure, and glycemia measurements. Participants also saw improved body shape (117).
Three unique foods to tip the scales
28. Ginseng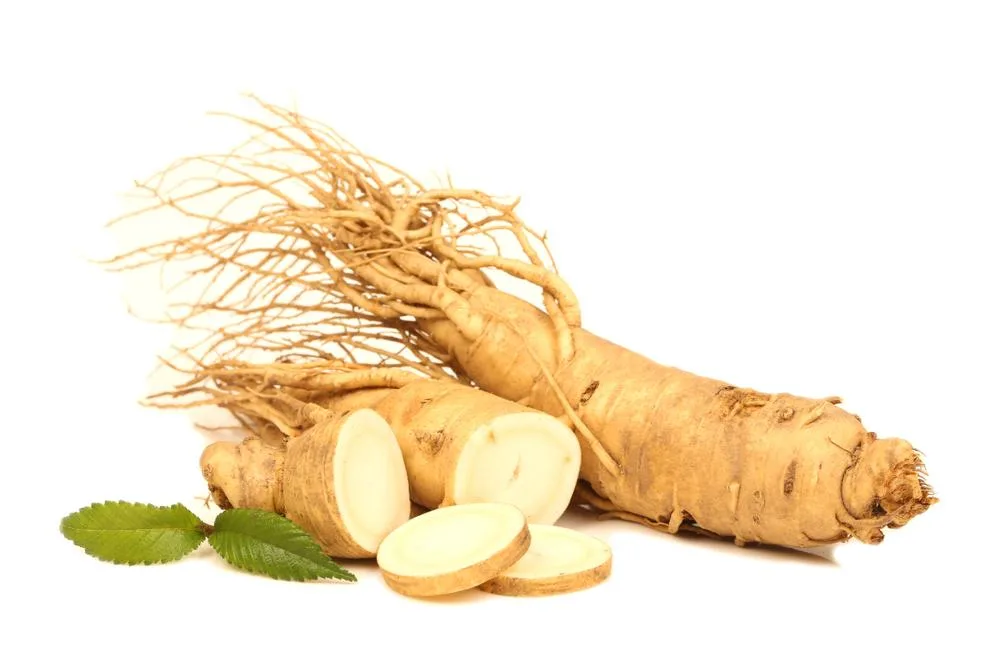 Fat burning becomes easier with ginseng on the plate. Ginseng has a compound known as ginsenoside, which helps break down fat (118). Ginseng also suppresses the body's fat-absorbing ability, which can lead to significant fat loss (119).
Additionally, ginseng can further help by balancing gut microbiota and reducing appetite (120, 121). Ginseng can be chewed raw, used to make tea, or added to soups, salads, and smoothies. About 2 g of ginseng root should be enough for a daily dose.
29. Kimchi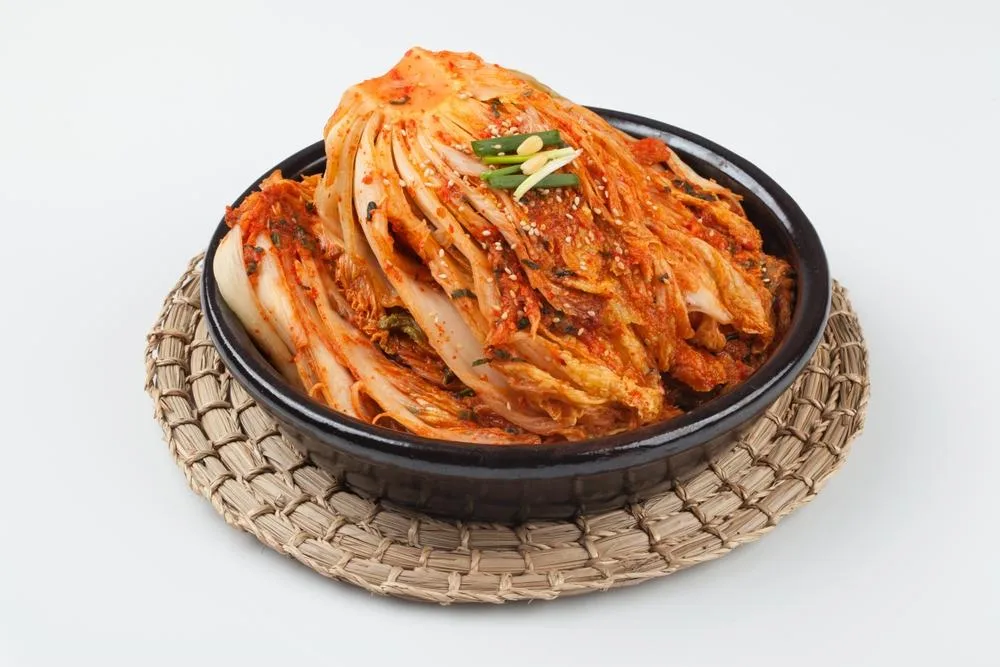 Kimchi is a unique Asian delicacy that has excellent fat-burning qualities (122). It is a fermented food made from radish, scallions, cabbage, red pepper, ginger, and other nutritious ingredients.
In animal studies, kimchi helped reduce low-density lipoprotein and triglyceride levels (123). Additionally, obese persons who ate kimchi for four weeks showed significant reductions in body fat, BMI, and blood sugar levels (124).
Furthermore, fermented foods like kimchi or sauerkraut promote gut health due to increased probiotic activity (125).
30. Dark chocolate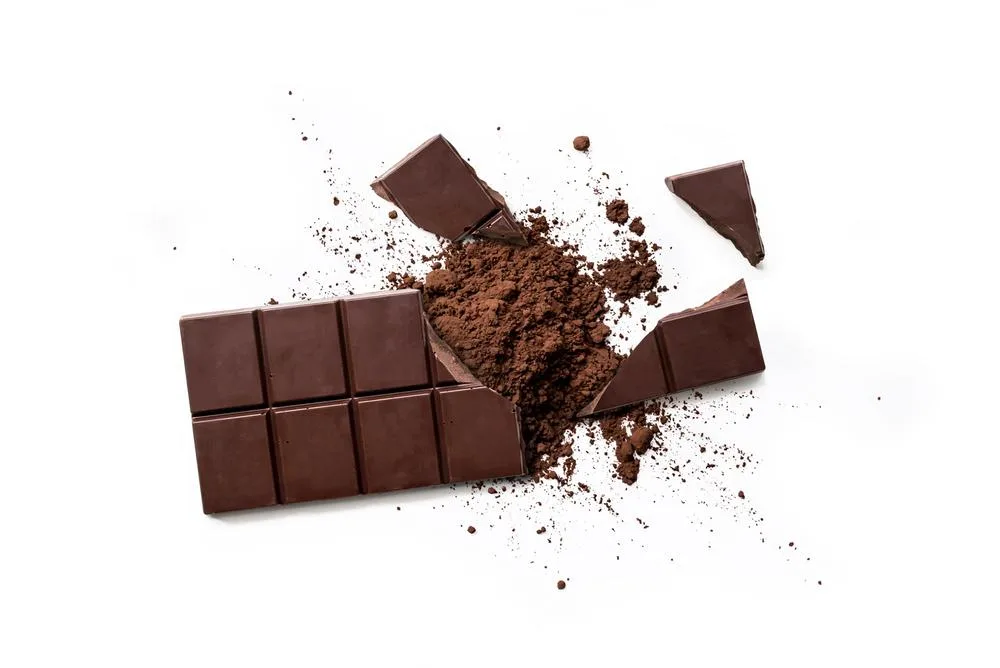 The interesting thing about dark chocolate is how gut bacteria act on its polyphenolic compounds (126). This increases butyrate production, which in turn triggers fat oxidation (127).
Moderate consumption of dark chocolate has been observed to decrease body weight significantly and BMI probably (128). It also contains healthy fats that may encourage fat oxidation.
Summary
Eating smart means eating fat-burning foods that help you lose weight faster. These types of food typically increase satiety like proteins, healthy fats, and fiber—which also supports better gut health. Apart from reducing hunger pangs, healthy fats support better metabolism, as do caffeine and spices like ginger and cinnamon. Including one or more of these foods into your daily eating routine can help you eat less and burn more calories while maintaining a healthy and balanced diet.
Besides the best fat-burning foods, try also for better results.