Table of Contents
How to lose weight without exercise isn't a cop-out from an active lifestyle. If you're exercising to lose weight but not eating to lose weight, you're never getting off the treadmill.
But, for some people, exercising isn't always as easy as it sounds. It could be about busy schedules, your local environment, financial reasons, or perhaps physical disability.
That's why we have put together a list of 18 medically researched ways to support weight loss without exercising. Start implementing these one at a time, and in due course, you will see the difference. And any one of these tips will make you a healthier person nonetheless.
Look out to find the ideal diet for you to follow.
1. Drink more water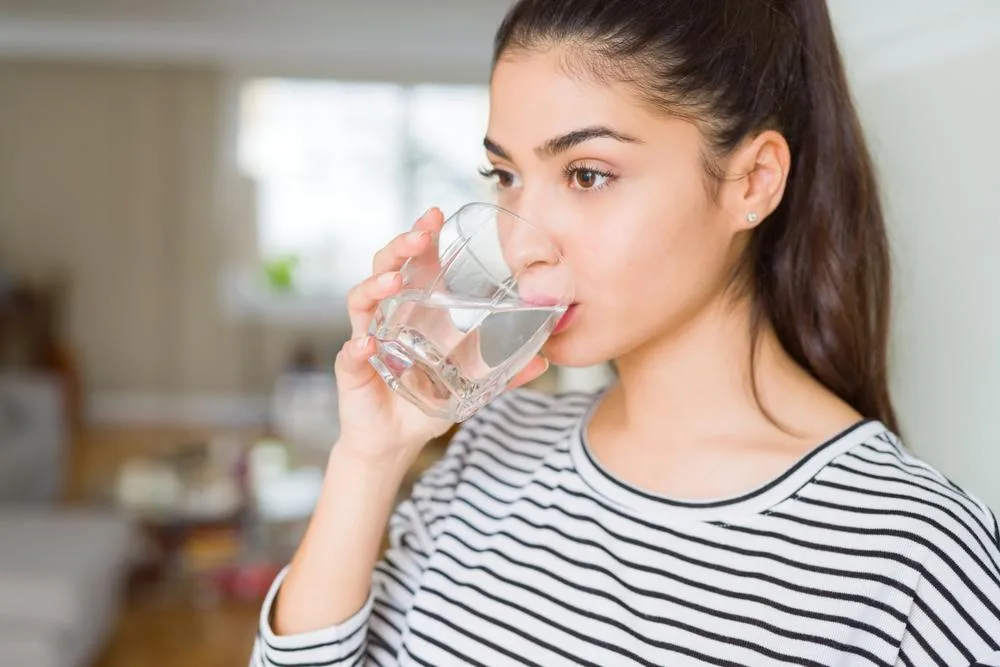 Water is essential, but getting enough water and drinking it strategically can help you lose weight. How exactly? A scientific study showed that older adults who regularly drank water before a meal lost substantially more body weight than those who didn't (1).
The basis is water reduces your energy or caloric intake, which leaves you feeling fuller. Medical experts recommend drinking around 1.92 liters (8 cups) of water daily for a healthy lifestyle.
Therefore, drink water intentionally, before meals, and regularly if you aim to lose weight without exercise. The other tip is to avoid sugary drinks.
2. Avoid sugary drinks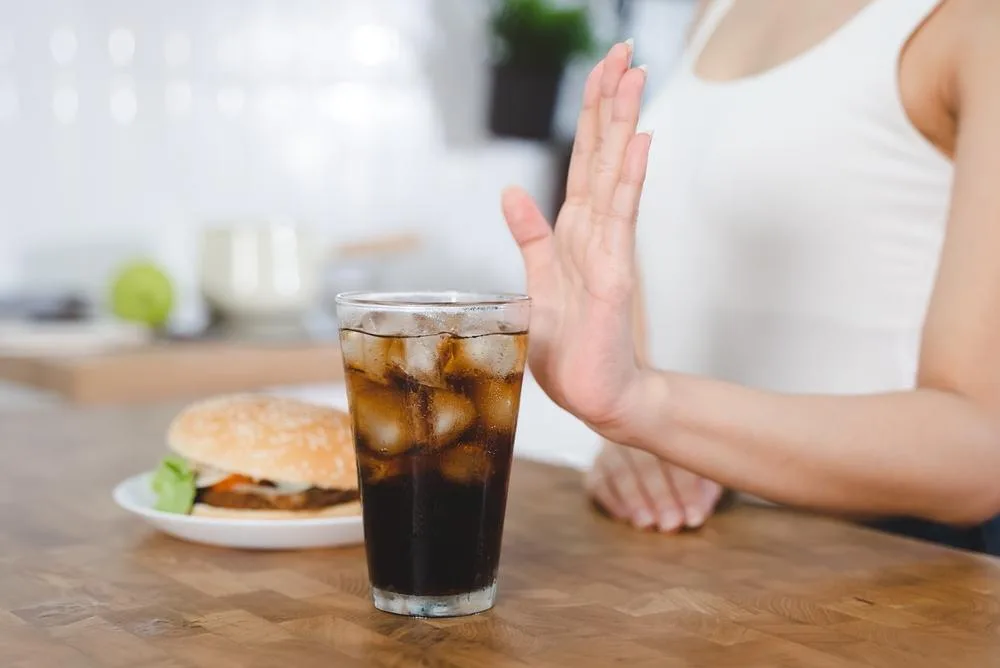 Sugary drinks aren't going to get you to your weight-loss goals. Sodas and other sweetened beverages contain a varying but considerable high-calorie count that can lead to weight gain (2).
Sugary drinks on a weight loss routine are kind of self-defeating. Try to avoid these drinks altogether. A good way to start is to drink natural fruit teas or lightly flavored water drinks. Of course, the best is to drink pure water, which is guaranteed calorie-free.
3. Eat more protein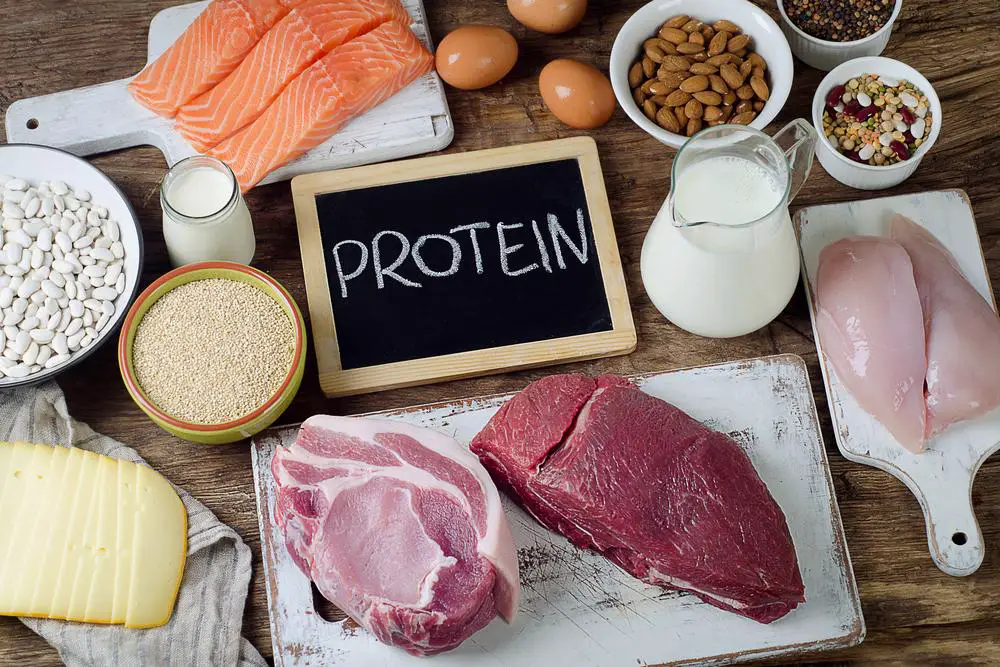 Eating a little more protein is often recommended for people trying to lose weight effectively. The reason is that protein increases satiety. It keeps hunger pangs in check by promoting the production of the hormone ghrelin (3, 4, 5).
Therefore, try to eat more protein, this will help you consume fewer calories and still feel full. Black beans, tofu, tuna, eggs, chicken breast, lentils, and Greek yogurt should rank among your favorites moving forward.
4. Eat more fiber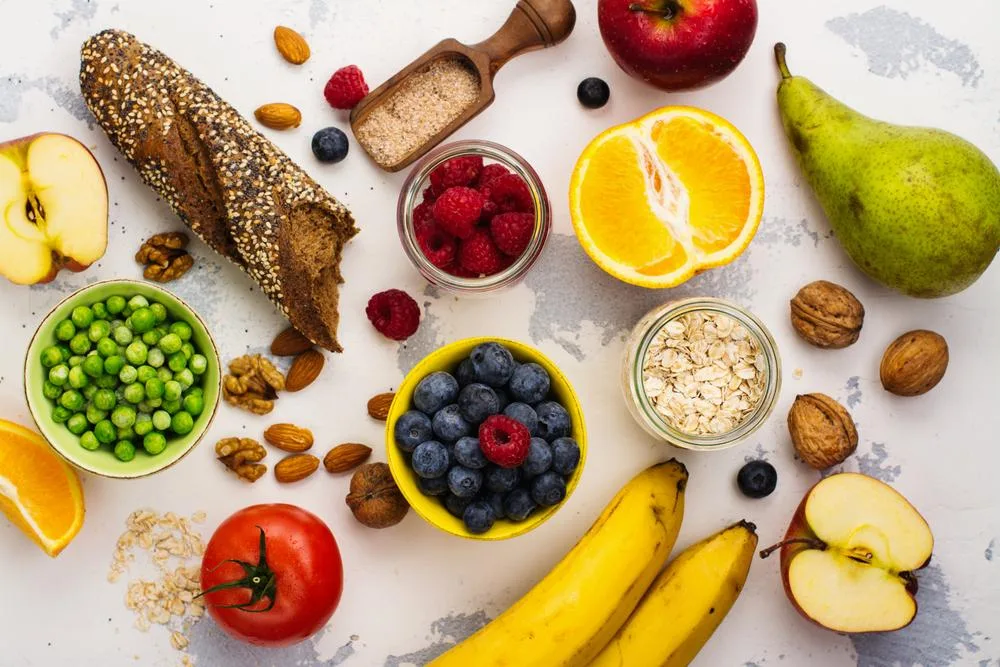 Like protein, fiber also helps you keep fuller for longer. Adding more fiber to your meals and snacking on fiber-rich foods is another way to eat fewer calories.
Regular fiber intake of at least 20 grams per day has been associated with significantly better weight loss outcomes (6).
So, make sure your pantry is stocked with fiber-rich foods like whole grains, beans, lentils, oats, and quinoa. Eating fresh fruits, especially cruciferous vegetables like cauliflower and broccoli, will load you up with fiber too.
5. Reduce portion sizes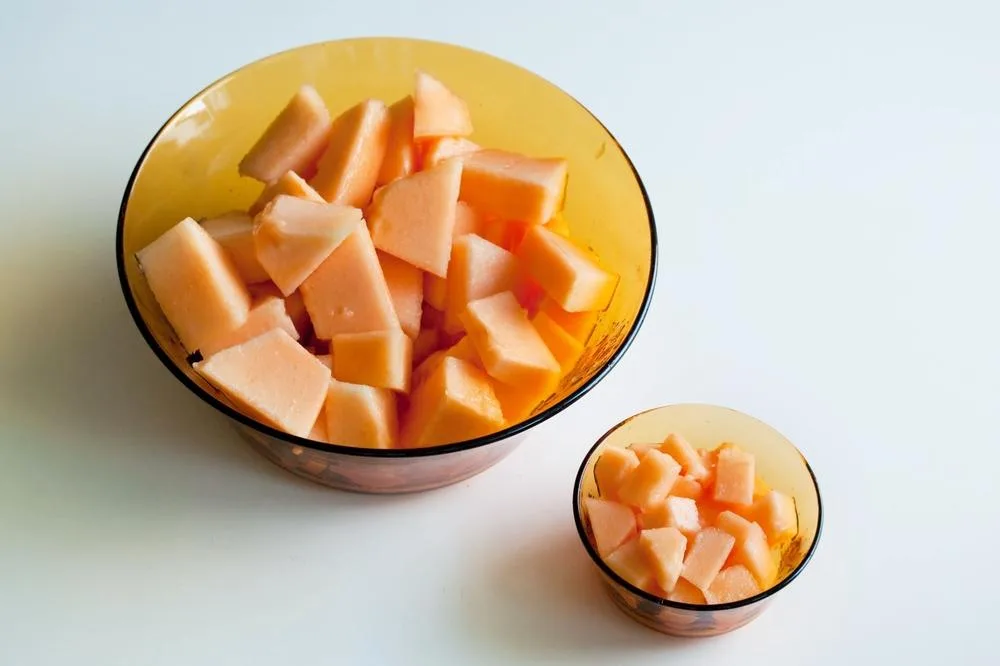 Reducing portion sizes is a good start if you want to lose weight without exercise. This must, however, be done thoughtfully and with attention to detail.
Ultimately, it's not only about portion size but the type and quality of food you eat. If you focus on whole foods, which are more filling and nutritionally dense, as well as lean protein, you will feel more satisfied eating less.
6. Use smaller plates
Another nifty trick to ensure you don't overeat, or to reduce portion size, is to use smaller plates. Serving up meals on a large plate can actually create the illusion that you are not eating enough (7). This could be why some restaurants like using large plates!
7. Drink coffee or tea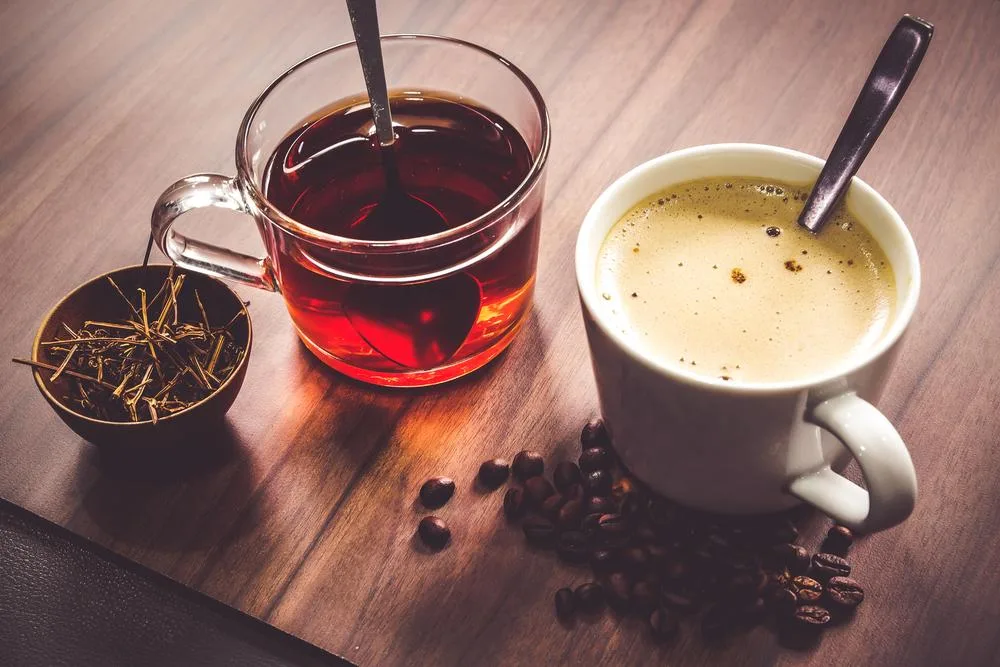 Nothing speaks more about how to lose weight without exercise than drinking tea or coffee. Both drinks have anti-obesity properties, which means they can be great for losing weight (8).
Caffeine is only one component that may impact weight loss. Polyphenols in coffee and tea that promote fat burning by acting upon gastrointestinal microbiota (9, 10).
Different types of tea and coffee have varying effects on weight loss. Green tea, black, and green coffee rank among the most effective (11).
Drinking 2-3 cups of tea or coffee per day can help you maintain a trimmer shape (12, 13, 14, 15). However, keep in mind the amount of caffeine you are taking.
8. Cook more at home
Cooking at home allows you to monitor the calorie composition of your food. On top of that, you have complete control over the type and quality of ingredients. This reduces your exposure to high-calorie or unhealthy foods compared to eating out.
Research participants who cooked more at home were found less likely to become overweight. This suggests the calorie load of home-cooked meals tends to be less, and people tend to eat healthier options such as more fruits and vegetables (16).
9. Limit carbohydrate intake
Carbohydrates are ultimately broken down into sugars and glucose, which adds up to more calories (17, 18). Anyone trying to lose weight without exercise should limit processed carbohydrates like white flour and non-whole grain pasta.
Low-carb diets have a high success rate when it comes to weight loss (19). No more than 45‒65% of your daily calorie intake should come from carbohydrates (20).
10. Cut back on processed foods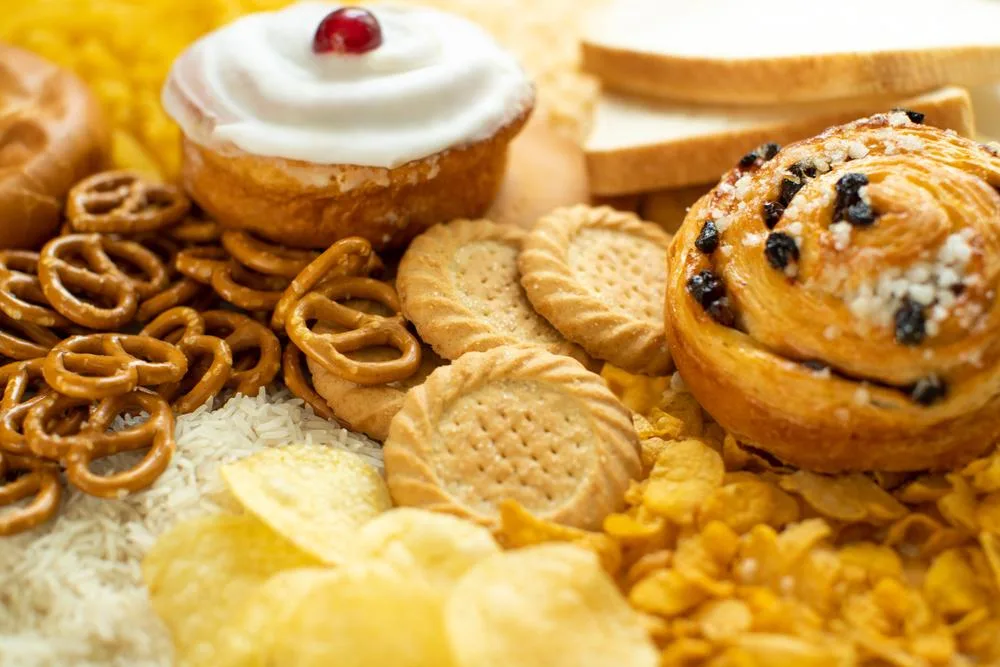 Processed foods are not the healthiest choice for those wanting to shed a few pounds. These refined foods contain a significant amount of sugar, saturated fats, and salt (21).
This explains why processed foods are associated with weight gain and obesity, especially when you eat a lot of them (22, 23). Get a taste for eating brown rice, whole grain pasta, and whole wheat bread while keeping refined grains as occasional treats.
11. Eat slowly and mindfully
Eating should be done attentively, especially if you want to lose weight without exercise. Eating slowly generally means chewing more which releases more nutrients into your body (24).
As a result, you won't be prone to frequent hunger or the need to snack often. Meal pauses and bite-size reduction are ways you can slow down eating (25, 26).
In order to practice mindful eating, you should avoid distractions. Try not to make checking your smartphone or watching TV a part of your regular eating routine.
Mindful eating makes you aware of specific physical, hormonal, emotional, and environmental factors or indicators associated with eating (27).
12. Chew gum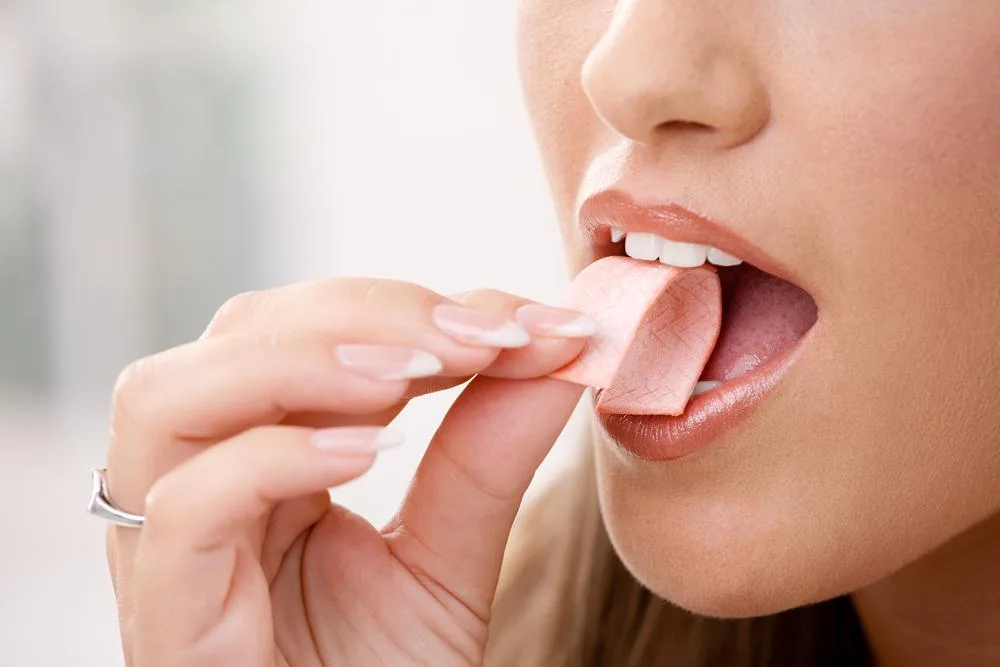 Chewing gum is an activity that few give thought to as particularly beneficial. It has been found to suppress appetite and promote satiety in at least one small study (28). An indirect benefit is that it may also relieve stress (29).
A degree of caution, however, is necessary. Two cases of patients with extreme weight loss due to diarrhea were related to excessive gum chewing of sugar-free gum containing sorbitol—more than 16 pieces or 20 grams of sorbitol per day (30).
13. Get enough sleep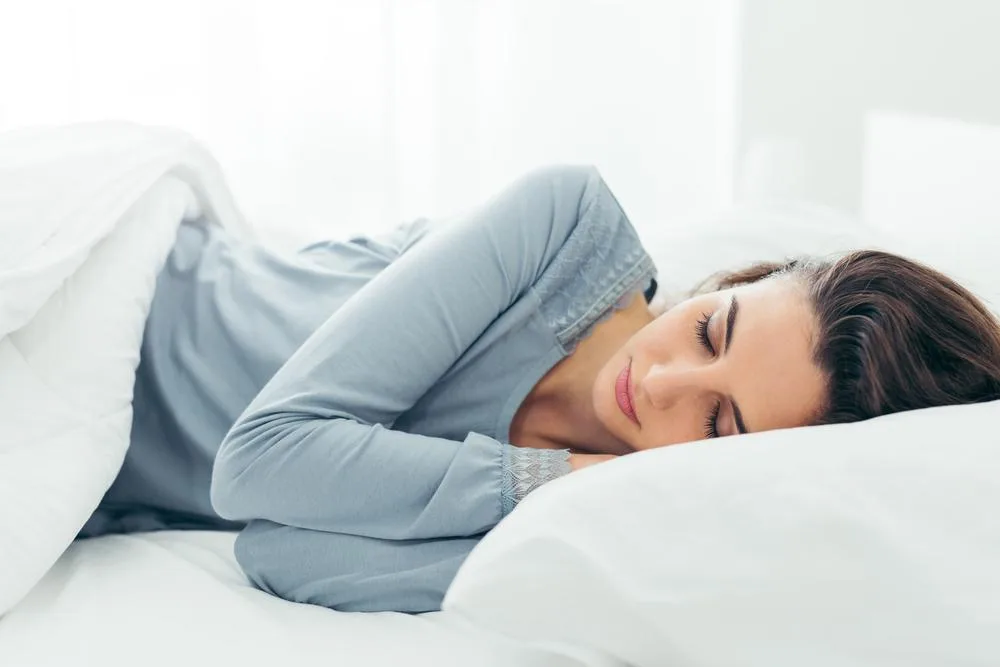 Getting enough quality sleep can also help you lose weight, and of course, without exercising! Sleep deprivation can actually result in weight gain. Appetite-controlling hormones are triggered or negatively affected if you don't sleep well enough (31).
Moreover, staying up late can predispose you to more snacking. You are more likely to indulge in binge eating or have food cravings running riot if you stay up late.
An important sleep-well strategy is not to have a TV or your smartphone in your bedroom. Either that or at least have 20 minutes of zero screen time before sleeping.
14. Manage stress levels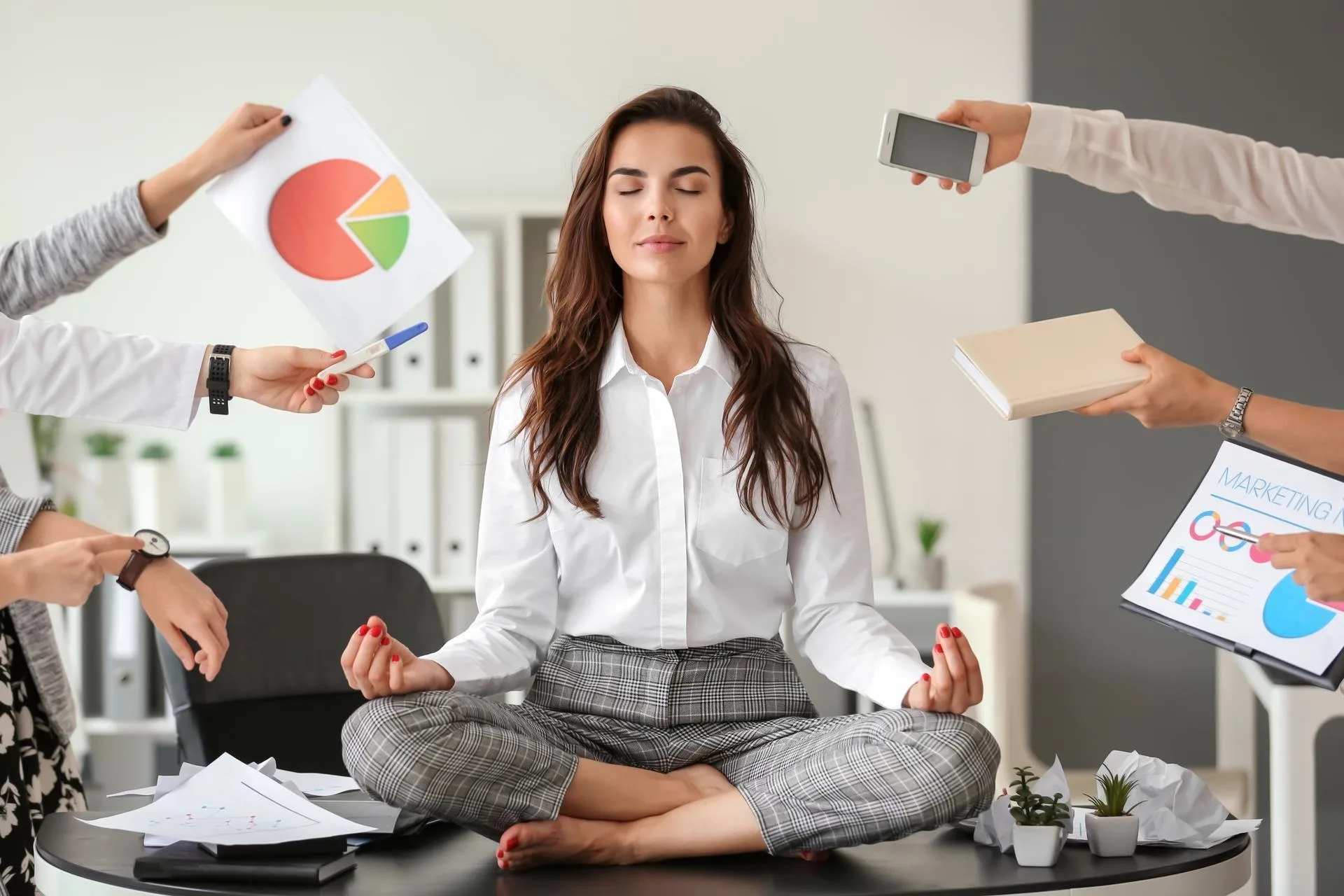 How to lose weight without exercise also brings up the question of stress. Just like sleep deprivation, stress alters the functioning of hormones like leptin and ghrelin, which regulate appetite (31, 32).
Stress has furthermore been implicated in obesity and the tendency to snack on high-calorie foods (33). It's a good idea to learn what general stress indicators are and how to ease them quickly.
15. Practice meditation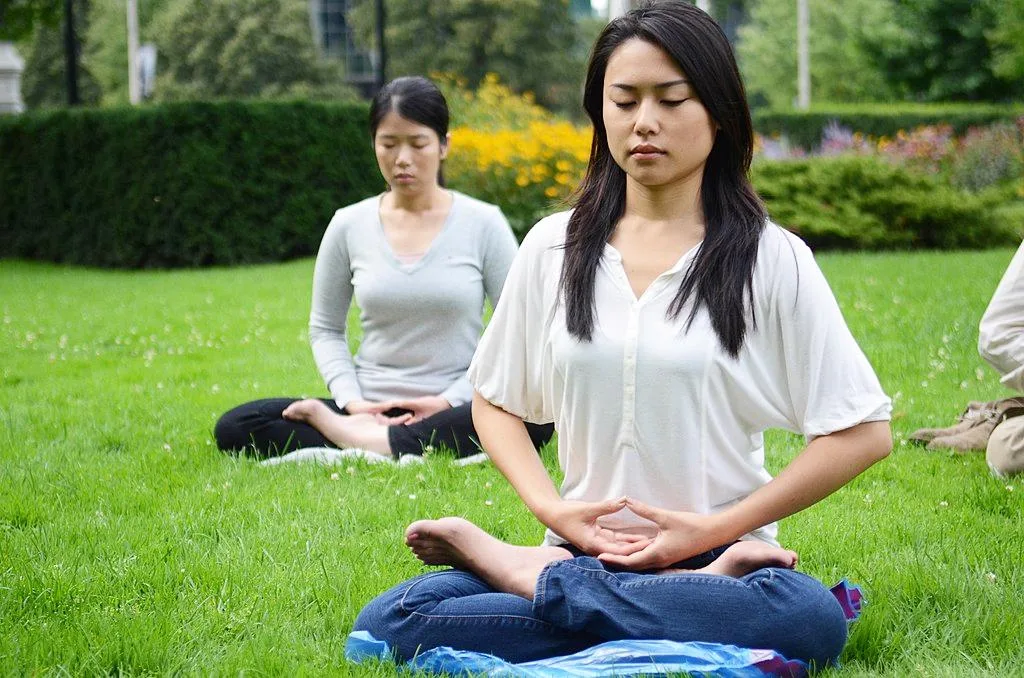 Meditation can play a significant role in weight loss by raising awareness and reducing stress. As your attentiveness increases, you become more aware of your eating habits and food intake (34).
Mindfulness meditation was found to have a far-reaching and positive effect on overweight and obese individuals in a North American study (35). Additionally, meditation is also a viable and effective stress management practice (36).
16. Keep a food diary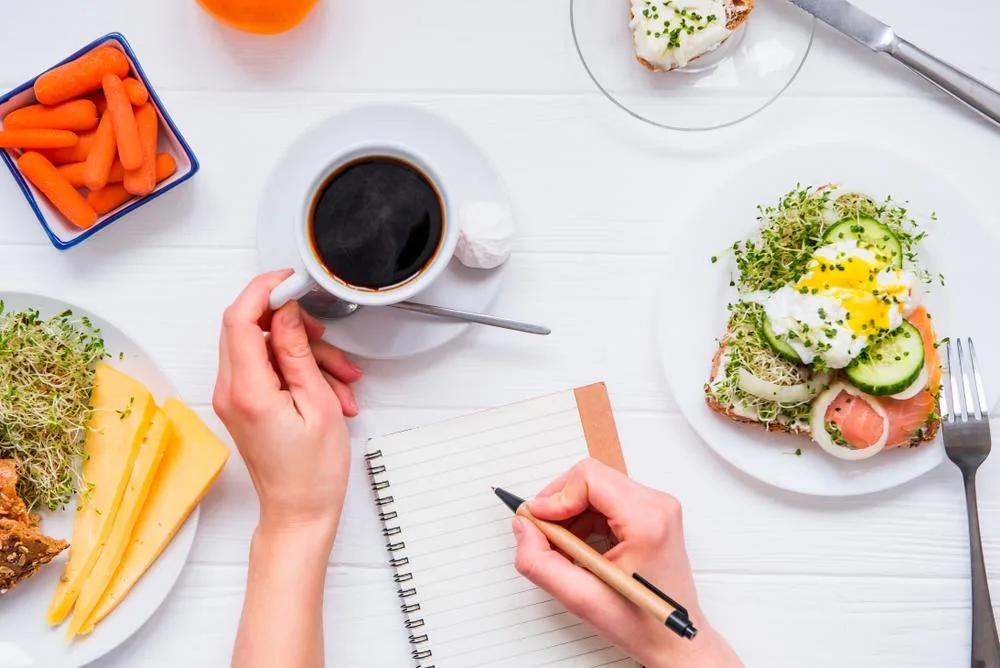 Keeping a food diary can help you stay focused on your goals. It is a convenient way to monitor your daily or weekly caloric consumption (37). Plus, you can quickly review and adjust your meal plan when and where necessary.
Drawing out a weight-loss diet is easier if you have a food diary in place. A well-kept food diary speaks volumes of your good intentions to lose weight.
17. Do intermittent fasting
Intermittent fasting, or skipping regular meals at specific times, has become a popular weight-loss strategy. Moreover, intermittent fasting is reported to have several health benefits besides weight loss (38).
Intermittent fasting can be done in a number of ways. The 16:8 method is a popular weight-loss routine (39). Basically, you fast for 16 straight hours and then eat within the remaining 8-hour window.
In the 5:2 method, you eat normally for 5 days and then fast on two non-consecutive days (40). Intermittent fasting is a weight-loss strategy whereby you limit eating times rather than specifically what you eat.
18. Eat fewer calories
Eating fewer calories may be a basic point, but one that always deserves its own mention. It incorporates many of the strategies mentioned on how to lose weight without exercise.
Limiting calories isn't about a starvation diet. Eat more beneficial fats, proteins, and a good amount of fiber to stay satiated. Preference whole foods above refined foods and avoid sugary beverages. Stick to water and unsweetened beverages like coffee and tea.
Risks of rapid weight loss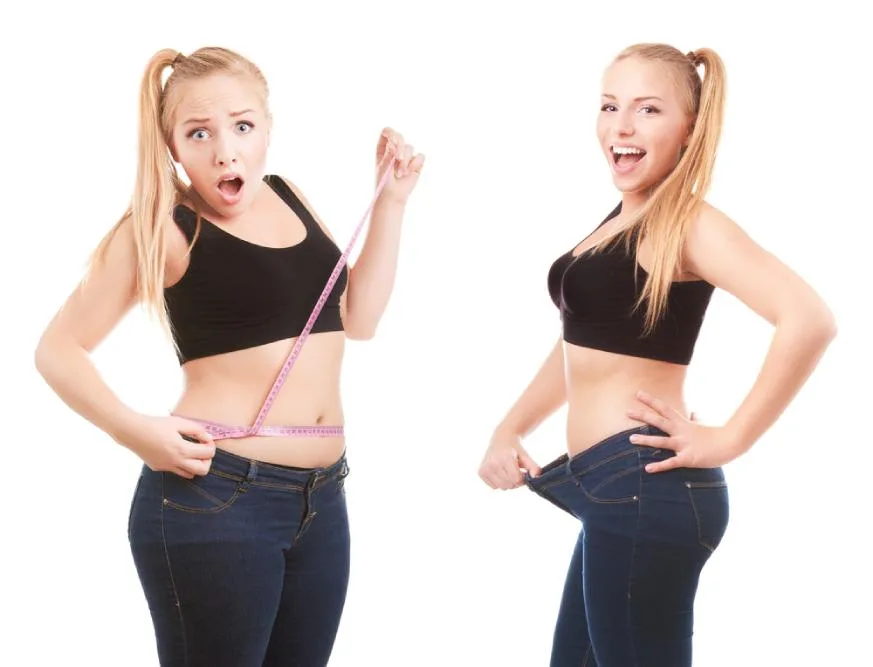 Rapid weight loss is a possibility, but there may be certain risks involved. These can include severe dehydration, nutrient deficiency, and metabolic dysfunction (41, 42, 43, 44).
Moreover, keeping weight off after rapid weight loss can be difficult. In other words, weight gain is more likely after rapid weight loss (45).
It is, therefore, advisable to gradually stabilize your weight loss by adopting healthy lifestyle habits and aim for a gradual weight-loss routine for the long term (46).
Is it possible to lose weight without exercise?
Exercise as a weight-loss strategy is about burning more calories. Alternatively, you can reduce calorie intake by targeting the types and quality of food you eat, as well as making certain lifestyle changes.
What is the fastest way to lose weight without exercise?
The fastest way to lose weight without exercise is to reduce calorie intake. Focus on whole foods and nutrient-dense foods, and include more protein and fiber in your diet. Other strategies are drinking enough water, mindful eating habits, and restful sleep, to name a few.
How to lose belly fat without exercise?
The first strategy for losing belly fat is to cut down on sugary foods, processed carbohydrates, and unhealthy fats. Switch to whole foods with more fiber content, lean proteins, and nutrient-dense foods to reduce your overall calorie consumption.
Summary
It is quite possible to lose weight without exercise. In fact, if you are exercising to lose weight, you should be eating to lose weight at the same time. A good start is extra hydration and avoiding sugary drinks. Additionally, eat more protein, healthy fats, fiber, and nutritionally dense whole foods, which can help with portion control. Likewise, avoid highly processed foods and cook more at home. Other things like mindful eating, eating slowly, and sleeping well are important too. Any number of these combined will help you eat fewer calories overall which can lead to successful weight loss.