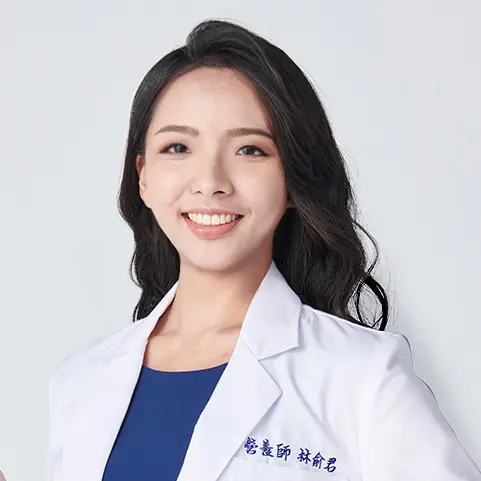 Yu-Jyun Lin, RD
Nutritionist
Nutrition in LifeSpan, Weight Management, Sport Nutrition, Food Safety, Healthy Recipe
Work Experience: Registered Dietitian, Certified by Sports Nutritionist from the International Society of Sports Nutrition (CISSN), Training of American College of Sports Medicine (ACSM), Certified Instructor of ZUMBA, Certified Instructor of Fitness Dance by Athletics and Fitness Association of America (AFAA).
Living with a healthy body and a fulfilled mind is the basis of happiness, which can motivate you to move forward. A healthy body results from a healthy and balanced diet, regular exercise, and adequate relaxation. And eating delicacies makes people feel satisfied. Therefore, understanding the nutrition of foods can let us enjoy foods at will and keep the body healthy, which is an abstruse and interesting mission in our life.
Sandy loves cooking and exercising. In addition to being certified as a registered dietician by the Taiwan government, and a sports nutritionist by CISSN, she is also an AFAA-certified fitness dance instructor. Sandy believes that health and happiness are interdependent, which are the core of life, so she is committed to promoting disease prevention, nutritional supplementation, and health care. She has devoted herself to applying creative and innovative marketing methods to promote health concepts for governments and personal companies in a startup marketing company. The issues of the projects she joined included a balanced diet (MyPlate), obesity prevention, chronic disease prevention, dementia prevention, infant nutrition, pregnancy nutrition, sports nutrition, etc. Now she is still on her way to promoting Healthy Lifestyle and hoping everyone can achieve anything their heart desires because of having health.