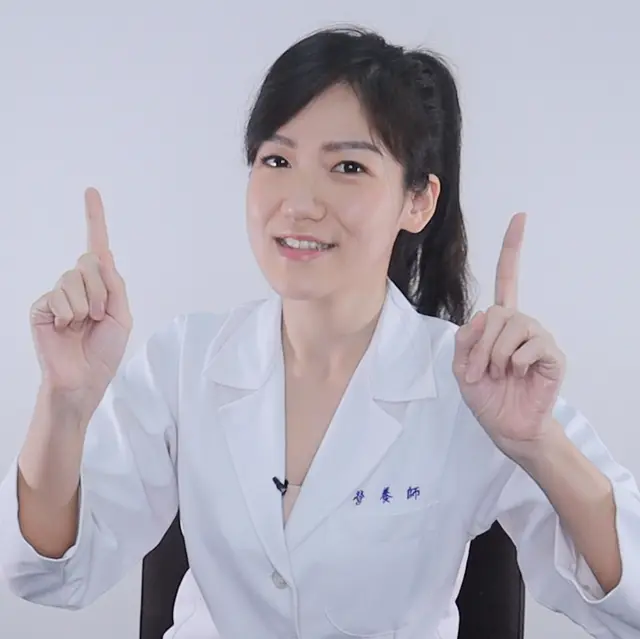 Peifen Chou, RD
Nutritionist
Obstetrics and gynecology, lactation instructor, integrative medicine, aromatherapist, holistic nutritional consulting, functional medicine, and pet nutrition.
Work Experience: Registered Dietitian, Certified Lactation Instructor of Chinese Lactation Consultant Association, Member of Taiwanese Association of Diabetes Educators (TADE), NAHA Certified Level 1 Aromatherapist®.
I particularly values the mental health and dietary nutrition of women and children. I believing that the body, mind, and spirit are interdependent and inseparable. Women undergo strong physical and mental changes and impacts during the process of preparing for pregnancy, pregnancy, childbirth, lactation, and child rearing, while the process of infants to young children is in the critical stage of building a holistic concept of nutrition and overall health. Therefore, I always invests extra effort to explore these topics.
Peifen is a certified dietitian in Taiwan with a Master's degree in Health and Nutrition from a institute of food science and technology. As a RD in obstetrics and gynecology, She has served over thousands of pregnant women for more than six years, providing comprehensive dietary planning and nutrition counseling for their physical and mental well-being during pregnancy and postpartum, as well as providing diet education and support for mothers with gestational diabetes. To support more postpartum mothers with lactation difficulties, Peifen went to study and obtained a lactation instructor certification in order to help novice mothers and fathers. At the same time, Peifen has also honed her expertise in different fields based on the medical foundation of dietitian. She enjoys exploring mindfulness and mental health, thus taking courses in mindful eating, aromatherapy certification, holistic therapy. Meanwhile, she improving diabetes health education in orthodox medicine, hoping to better integrate mindfulness and orthodox medicine. As a cat owner, Peifen also had the opportunity to develop canned cat food, leading her to research pet nutrition and produce healthy canned food suitable for cats to consume long-term, which is now sold in stores and website. During her spare time, besides traveling and entering the forest, Peifen also enjoys using the characteristics of ingredients and scientific analysis to make dishes and desserts, as well as growing herbs that can be used for cooking. All of them are her sources of happiness.