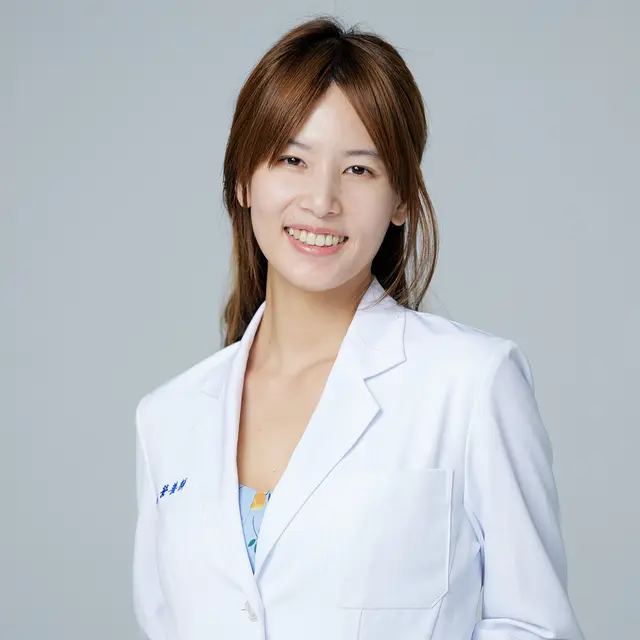 Chain-Ruei Huang, RD
Nutritionist
Eating-related behavior therapy, preventative nutrition, public health nutrition
Work Experience: Highly skilled and compassionate Registered Dietitian Nutritionist with expertise in eating-related behavior therapy, preventative nutrition, public health nutrition, and disease nutrition. Dedicated to integrating yoga principles in clinical nutrition counseling for enhanced patient communication and improved well-being. Committed to sharing knowledge and perspective via media to benefit a broader audience.
Food is the intertwined thread of life, nurturing our journey through every stage, from infancy to old age. As we navigate our fast-paced world, let us not forget the essence of life, but embrace it with compassion and understanding, sharing our wisdom for the benefit of all."
Chian-Ruei Huang is a compassionate and dedicated Registered Dietitian Nutritionist with a wealth of experience in eating-related behavior therapy, preventative nutrition, public health nutrition, and disease nutrition. As a strong believer in the power of food and its role in the human life cycle, Chian-Ruei understands the importance of nurturing a healthy relationship with food and promoting well-being at every stage of life. Driven by her passion for holistic health, Chian-Ruei has integrated her yoga training into her clinical nutrition counseling, fostering greater understanding, communication, and empathy with her patients. This transformative practice has allowed her to connect more deeply with her patients, guiding them on their journeys towards healthier lifestyles. Throughout her career, Chian-Ruei has worked in various roles such as weight-loss nutritionist, long term care dietician, and nutrition advisor for multiple health-related brands. Her diverse experiences have provided her with the skills and knowledge needed to address a wide range of nutritional issues and collaborate with multidisciplinary teams effectively. In addition to her work as a Registered Dietitian Nutritionist, Chian-Ruei is dedicated to sharing her expertise and perspective through media channels, aiming to benefit a broader audience and inspire others to embrace the essence of life through food and yoga. With her unwavering passion for holistic health and commitment to improving lives, Chian-Ruei Huang is an advocate for the integration of nutrition and wellness in everyday life.