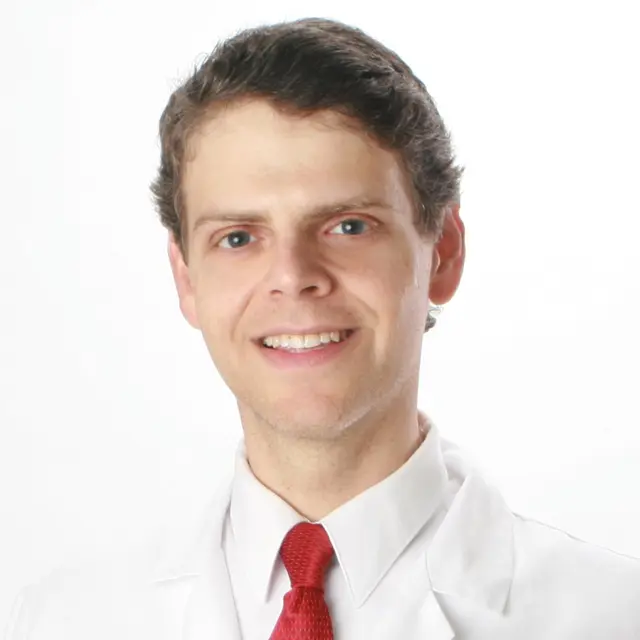 Ari Magill, MD
Neurology
American Board of Neurology and Psychiatry (ABPN) board-certified in Neurology, Certification as a functional medicine health coach through the functional medicine coaching academy (FMCA)
Work Experience: Phi Beta Kappa Honor Society, Member of the American Academy of Neurology (AAN).
My goal is to leverage wellness and functional medicine to prevent and reverse cognitive decline. The role of a nutrient dense diet, regular exercise (isometric and aerobic), novel cognitive stimulation and challenge, deep restorative sleep, and meaningful social connections combined with other stress-relieving measures, such as meditation and mindfulness, is foundational. Humans are not designed to thrive in a sedentary isolated environment that is so common in modern western societies. Supplements to support the maintenance and growth of neuronal networks and to stimulate neurogenesis are icing on the cake.
Ari Magill, M.D. is a board-certified neurologist who received his M.D. from UT Southwestern Medical School in Dallas, TX and completed a neurology residency at the University of Arizona in Tucson, AZ and a fellowship in movement disorders at the University of Colorado in Aurora, CO. He enjoys medical writing and has a special interest in cognitive, behavioral, and memory disorders and functional medicine health coaching. He is passionate about advancing dementia treatment through neuroscience research and aggressive lifestyle change aided by judicious use of supplements. Dr. Magill is an avid bicycle rider, a film enthusiast, and enjoys playing basketball in his free time. In the past, Dr. Magill worked as a neurohospitalist at Northwest Medical Center in Tucson, AZ and worked as a traumatic brain injury (TBI) exam neurologist, conducting independent TBI exams for disability assessment on veterans and active-duty military personnel. He has also worked as a physician clinical research investigator for Synexus, Cognitive Clinical Trials, and the IMA Group. Dr. Magill writes and edits on a variety of topics, including acute and chronic disease, health maintenance, and preventive care, with a focus on neurologic disease and mental health. He has been a freelance medical writer since 2016.